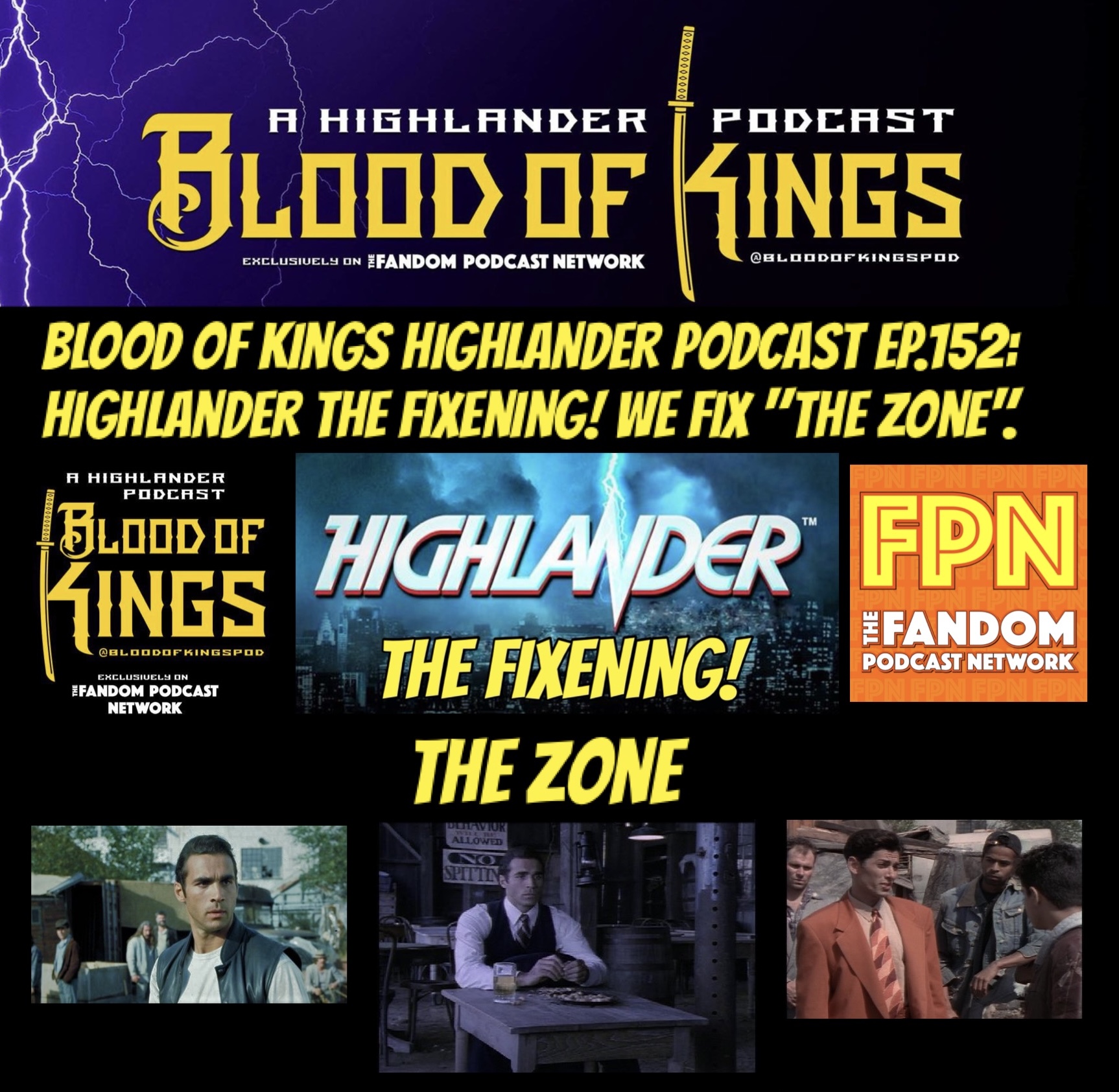 Blood Of Kings HIGHLANDER Podcast EP.152: Highlander The Fixening! We Fix "The Zone".
Highlander "The Fixening"! Your Blood of Kings Highlander Podcast hosts Kevin Reitzel and Lee Fillingsness are recording a limited series on how we would "fix" the Highlander TV Show IMDB lowest rated episodes. On this episode we will suggest how to fix and change "The Zone" to make it a better episode.
However was have some ground rules for "The Fixening"!:
- Try to realistically change the episode for the better. Keep the budget and shooting locations in mind. Don't try to make the production move to another country and bring in other actors.
- Incorporate the same actors, guest stars.
- Incorporate the same setting and flashbacks.
- You can change the mortality of a character(s)
- Try not to change the main actors motives to what they do in the episode that may be considered out of character throughout the series.  
- Twitter: @BloodOfKingsPod / https://twitter.com/BloodOfKingsPod
- Instagram: BloodOfKingsPod / https://www.instagram.com/bloodofkingspod/
- Facebook: Blood of Kings: A Highlander Fandom Group:
https://www.facebook.com/groups/1551389528504825
- Facebook: Blood of Kings: A Highlander CCG Collectible Card Game & Gaming Discussion Group Page:
https://www.facebook.com/groups/273198053027339
Blood of Kings Host & Guest Contact Info:
- Email: BloodOfKingsPodcast@gmail.com
- Kevin Reitzel on Twitter & Instagram: @spartan_phoenix
- Lee Fillingsness on Twitter: @TheWayOfTheWay / Instagram: @the_way_of_the_way
- Kyle Wagner on Twitter: @akylew / Instagram: @akylefandom
TeePublic / Blood of Kings Store: