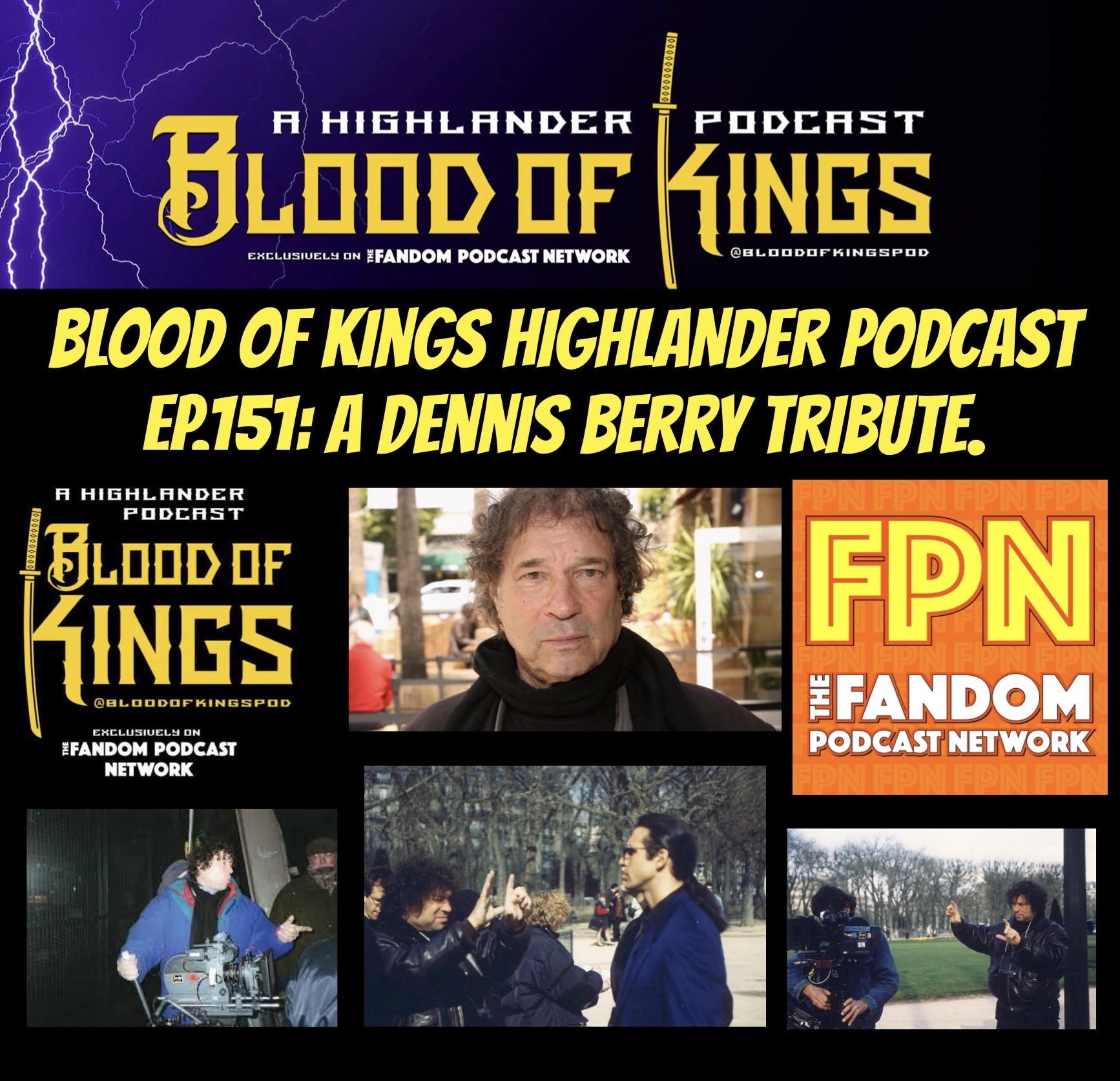 Blood Of Kings HIGHLANDER Podcast EP.151: A Dennis Berry Tribute.
On this special episode of Blood of Kings a Highlander podcast, your hosts Kevin Reitzel & Lee Fillingsness pay tribute to director Dennis Berry. Dennis Berry passed away on June 12th 2021, in Paris France. Highlander TV Series fans know Dennis Berry's wonderful Highlander contributions, as he directed 34 episodes of Highlander, and 6 episodes of Highlander: The Raven. 
Dennis Berry was born on August 11, 1944 in Hollywood, Los Angeles, California, USA as Dennis Charles Berry. He was a director and actor, known for Last Song (1987), Highlander (1992) and Stargate SG-1 (1997). He was married to Anna Karina and Jean Seberg.
RIP Dennis, you will be missed.
- Twitter: @BloodOfKingsPod / https://twitter.com/BloodOfKingsPod
- Instagram: BloodOfKingsPod / https://www.instagram.com/bloodofkingspod/
- Facebook: Blood of Kings: A Highlander Fandom Group:
https://www.facebook.com/groups/1551389528504825
- Facebook: Blood of Kings: A Highlander CCG Collectible Card Game & Gaming Discussion Group Page:
https://www.facebook.com/groups/273198053027339
Blood of Kings Host & Guest Contact Info:
- Email: BloodOfKingsPodcast@gmail.com
- Kevin Reitzel on Twitter & Instagram: @spartan_phoenix
- Lee Fillingsness on Twitter: @TheWayOfTheWay / Instagram: @the_way_of_the_way
- Kyle Wagner on Twitter: @akylew / Instagram: @akylefandom
TeePublic / Blood of Kings Store: