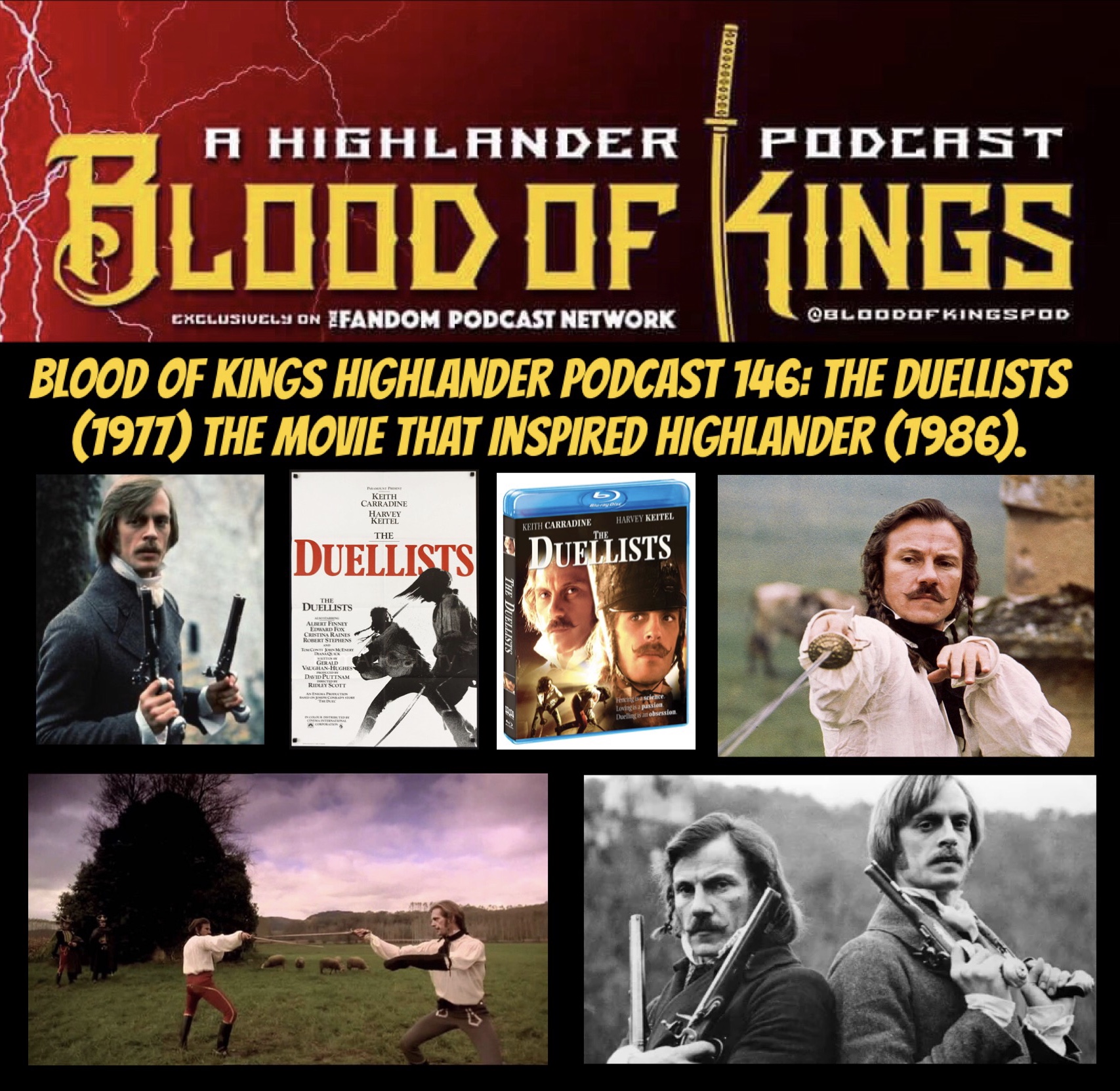 Blood Of Kings HIGHLANDER Podcast 146: THE DUELLISTS (1977) The Movie That Inspired HIGHLANDER (1986).
Screenwriter Gregory Widen wrote the script to the original Highlander (1986), originally titled "Shadow Clan", as a class assignment while he was an undergraduate in the screenwriting program at UCLA. He was inspired by the story while visiting a museum in Scotland where he came across a suit of armor and wondered what it would have been like if the man who wore the armor was alive today. The Duellists (1977) was one of his inspirations for the film. Imagine dueling someone over many years, something immortals in the Highlander universe know all too well.
The Duellists is a 1977 British historical drama film and the feature directorial debut of Ridley Scott. It won the Best Debut Film award at the 1977 Cannes Film Festival. The original story is based on a true story! The basis of the screenplay is the Joseph Conrad short story "The Duel" (titled "Point of Honor" in the United States). Your Blood of Kings Highlander Podcast hosts Kevin Reitzel and Lee Fillingsness review the film and discuss the films impact, history, swords, duel fighting and director Ridley Scott's beautiful work on a then very low budget film. 
Plot Synopsis: Set during the grand, sweeping Napoleonic age, an officer in the French army insults another officer and sets off a life-long enmity. The two officers, D'Hubert and Feraud, cross swords time and time again in an attempt to achieve justice and preserve their honor.