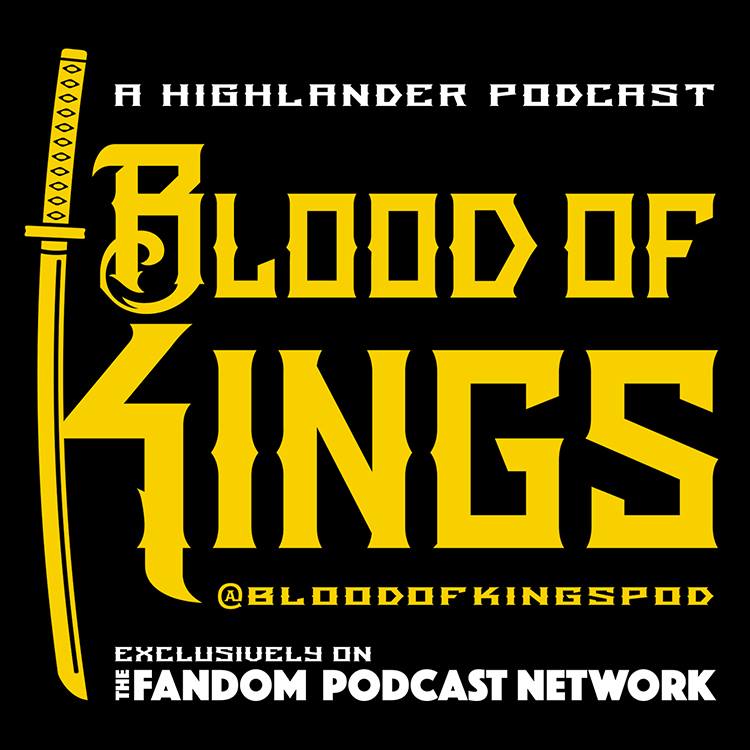 Blood of Kings: A Highlander Podcast
KINGMAKERS Episode 6: Our Interview with METHOS a.k.a DR. PETER WINGFIELD M.D.
Welcome Highlander Fans to a VERY Special Edition of Blood of Kings: A Highlander Podcast, here on the Fandom Podcast Network. From time to time The Blood of Kings podcast will cover a notable newsworthy event, a special interview or breaking Highlander news! Blood of Kings fans, we have a truly SPECIAL INTERVIEW for all of you. This episode is worthy of the title KINGMAKERS!!! We are incredibly honored and proud to share with all of you…our interview with METHOS himself…Dr. Peter Wingfield!
We had the extreme pleasure and incredible opportunity to interview Peter at the Highlander WorldWide 10th Convention: THE GATHERING at the Crowne Plaza Hotel in Los Angeles on Saturday October 21st. Thank you Rene Averett and Shawn Dempsey for helping make that happen for us!
And remember: LET FRIENDSHIP THRIVE!!!
You can always find Blood of Kings on:
• Fandom Podcast Network on: iTunes / Stitcher / Podbean / Google Play for Android Users.
• Instagram: FandomPodcastNetwork & BloodOfKings Pod 
• Facebook: Blood of Kings: A Highlander Fandom Group
• Facebook: Blood of Kings: A Highlander CCG (Collectible Card Game) Page
If you would like to contact us directly you can:
• Twitter: @BloodOfKingsPod
• Instagram: @BloodOfKingsPodcast
• Kevin on Twitter & Instagram: @spartan_phoenix
• Norman on Twitter @starfighter1701 and Instagram @socalswordfighter
• Mike on Twitter: @Immortalcimoli