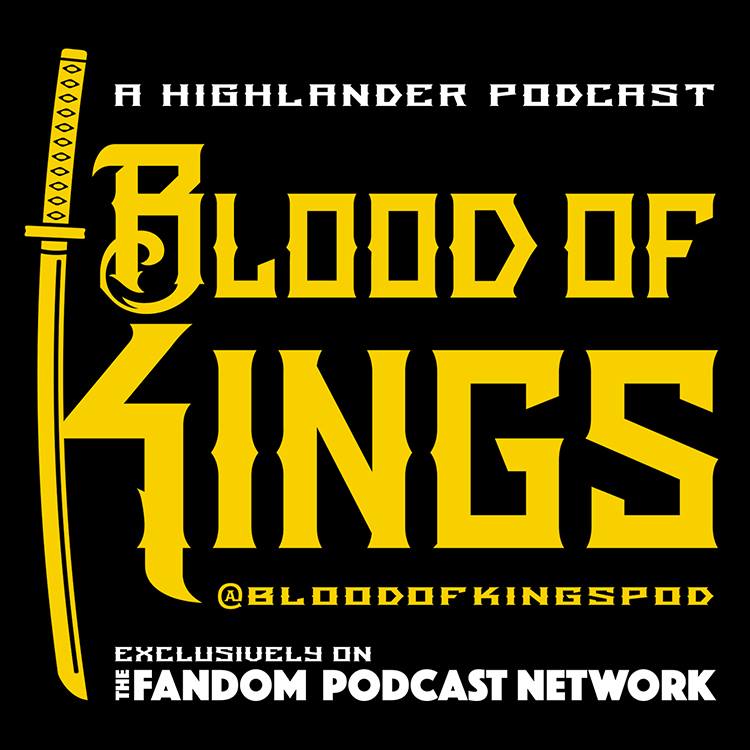 Blood of Kings: A Highlander Podcast
Episode 71: Highlander The Raven / Episode Review Part 2: The French Connection
Kevin and Norm continue their discussion on Highlander THE RAVEN with PART TWO of a two-part in-depth look at two incredibly pivotal episodes of the first and only season of the series: A Matter of Time and The French Connection.
Once again, our beloved Elizabeth Gracen takes center stage as AMANDA, our favorite mischievous cat-burglar from Highlander: The Series. Along with her intrepid co-star Paul Johansson as the relentless Nick Wolf, and in the very best of the Highlander: The Series' traditions, they return to the city of Paris and a location that is very near and dear to the hearts of Highlander fans all over the world. Also returning is the legendary Valentine Pelka in a completely new role as the charismatically evil "James Bond level" of villain...Andre Korda.
According to the great JOHN MOSBY, "A Matter Of Time / The French Connection are the watershed episodes for The Raven, the moment where the series fully embraces its Highlander heritage...in more ways than one." - Fearful Symmetry: The Essential Guide to All Things Highlander
You can always find Blood of Kings on:
• Fandom Podcast Network on: iTunes / Stitcher / Podbean / Google Play for Android Users.
• Instagram: FandomPodcastNetwork & BloodOfKingsPodcast 
• Facebook: Blood of Kings: A Highlander Fandom Group
• Facebook: Blood of Kings: A Highlander CCG (Collectible Card Game) Page
If you would like to contact us directly you can:
• Twitter: @BloodOfKingsPod
• Instagram: @BloodOfKingsPodcast
• Kevin on Twitter& Instagram: @spartan_phoenix
• Norman on Twitter @starfighter1701 and Instagram @socalswordfighter
• Mike on Twitter: @Immortalcimoli
Please leave us a review on iTunes so new fans can find us easier. We LOVE 5 star reviews of course, but we love feedback in general!
Please listen to our other awesome podcasts on the Fandom Podcast Network:
Culture Clash: (Weekly Fandom News Podcast)
DiscoVille: The Star Trek Discovery and The Orville Podcast
Blood of Kings: (Highlander Podcast)
Time Warp: (Fandom Spotlight Podcast)
Couch Potato Theater: (Movie Spotlight Podcast)
Good Evening: (Alfred Hitchcock Podcast)
fpnet.podbean.com/category/good-evening-an-alfred-hitchcock-podcast/
The Endzone: (NFL Podcast)