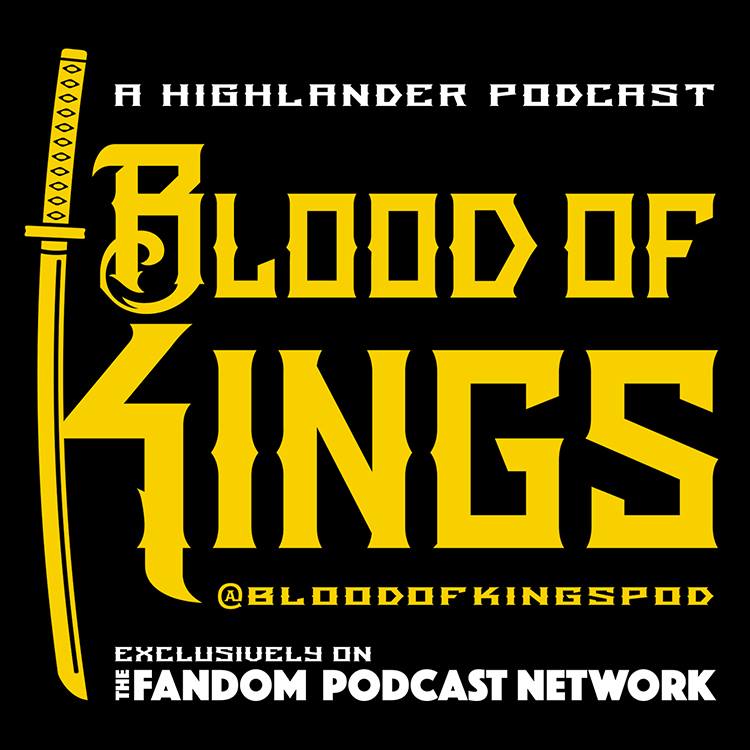 Blood of Kings: A Highlander Podcast
Episode 63: Happy New Year and Welcome to Season Three!
The Blood of Kings community has grown so wonderfully over the last two years and Kevin and Norm thought this might be a good time to just get re-acquainted with all of the fans and supporters of the podcast and of the Fandom Podcast Network. So, they decided to hang out at one other favorite spots in the whole wide world...JOE'S.
So, kick back in your favorite chair, bar stool or even enjoy a Highlander card game or two with Mike in the Gaming Room and join your Blood of Kings podcast team and relax, have a few drinks, something to nibble on, and hear a little about what Kevin and Norm did over the Holidays, what they have planned for Blood of Kings Season Three and more! Who knows...we might even be near your neck of the woods for an upcoming 2018 Sword Experience or even a trip abroad!
Kevin and Norm are excited to bring you a very robust and fun-filled year of Highlander podcast content and please make sure you continue to let us know how we are doing with an iTunes review or an e-mail!
You can always find Blood of Kings on:
• Fandom Podcast Network on: iTunes / Stitcher / Podbean / Google Play for Android Users.
• Instagram: FandomPodcastNetwork & BloodOfKingsPodcast 
• Facebook: Blood of Kings: A Highlander Fandom Group
• Facebook: Blood of Kings: A Highlander CCG (Collectible Card Game) Page
If you would like to contact us directly you can:
• Twitter: @BloodOfKingsPod
• Instagram: @BloodOfKingsPodcast
• Kevin on Twitter& Instagram: @spartan_phoenix
• Norman on Twitter @starfighter1701 and Instagram @socalswordfighter
• Mike on Twitter: @Immortalcimoli