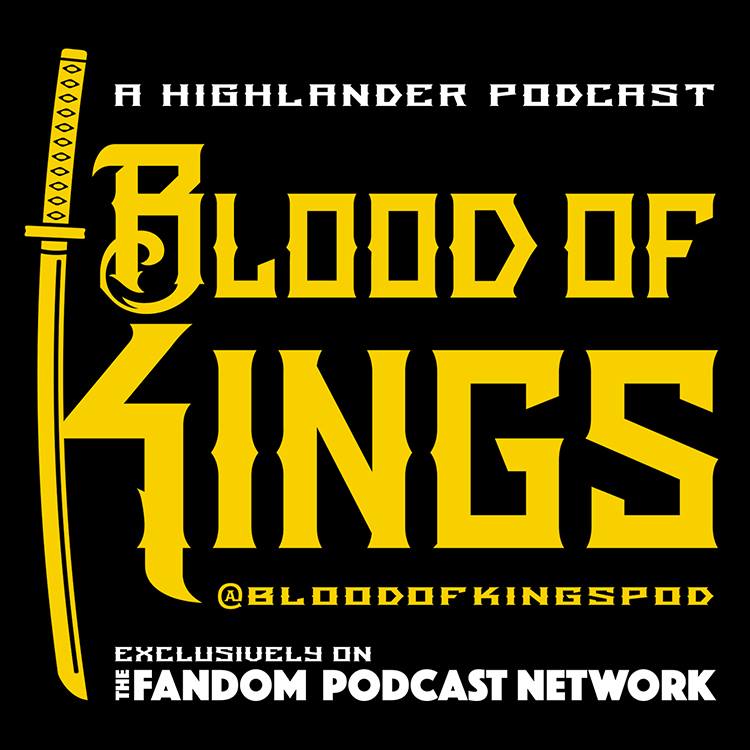 Blood of Kings: A Highlander Podcast
Episode 62: Blood of Kings Season 2...The Year in Review
Your Blood of Kings FOUR HORSEMEN - Kevin, Norm, Mike and Kyle (hmmm...two K's for Ken Gord's K equation!) - ride all together once again to discuss Blood of Kings Season 2 "The Year in Review!" Season Two of our podcast was just a phenomenal year for us and so many incredible things happened...but it all started two years ago with a very fortuitous phone call in January of 2016, when Kevin reached out to Norm with an extremely brilliant idea for the Fandom Podcast Network; to create a show solely focused on the Highlander franchise!
Over 60 episodes later - starting with the FPN Highlander 30th Anniversary Commentary and the FANDOM FLASHBACK 5 part series, your Blood of Kings team worked incredibly hard to bring the Highlander community - thoughtful and insightful commentary to all things Highlander. Please enjoy our YEAR IN REVIEW and stay tuned because as good as 2017 was for Blood of Kings...2018's Season Three is going to be even better!
THANK YOU SO MUCH to all of you, our BELOVED Blood of Kings Facebook and online family. We love producing this show for you and it is so inspiring to know that there is still this incredible HIGHLANDER franchise family that cares about the legacy so very much. We do this show for YOU!
You can always find Blood of Kings on:
• Fandom Podcast Network on: iTunes / Stitcher / Podbean / Google Play for Android Users.
• Instagram: FandomPodcastNetwork & BloodOfKingsPodcast 
• Facebook: Blood of Kings: A Highlander Fandom Group
• Facebook: Blood of Kings: A Highlander CCG (Collectible Card Game) Page
If you would like to contact us directly you can:
• Twitter: @BloodOfKingsPod
• Instagram: @BloodOfKingsPodcast
• Kevin on Twitter& Instagram: @spartan_phoenix
• Norman on Twitter @starfighter1701 and Instagram @socalswordfighter
• Mike on Twitter: @Immortalcimoli