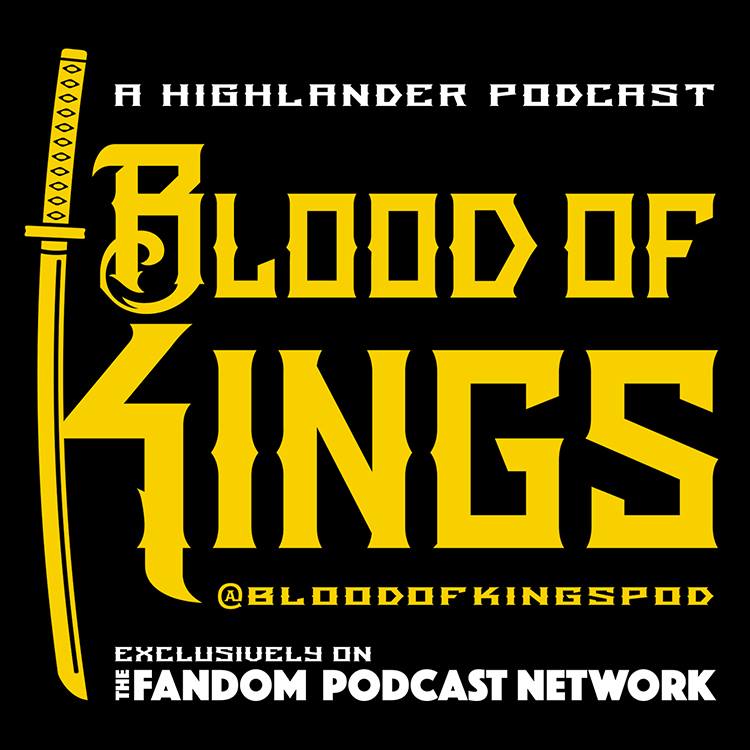 Blood of Kings: A Highlander Podcast
Episode 61: BoK Fan Choice: DUENDE Part 2: The Commentary
Please join your Blood of Kings team as they continue their "deep dive" study of DUENDE, as chosen by our very first iTunes review contest winner LEE FILLINGSNESS. In this podcast, Kevin and Norm enjoy deconstructing one of the most famous episodes in Highlander The Series and discover even deeper ands more complex meanings and motivations behind one of Highlander's greatest villains...Otavio Consone.
Lee chose DUENDE for several special reasons. He wrote to Blood of Kings, "The art of Destreza has fascinated me ever since this episode and it opened my eyes to the intricacy of western martial arts. To that point I had done sport fencing and pretended to be Robin Hood." He continued, "I also appreciated the dance aspect in this show because it illustrated one of the more interesting elements of Duncan, his sophistication."
DUENDE is an episode of Highlander that is also extremely special because friend of the show Anthony De Longis created the indelible Otavio Consone; an Immortal who's morality was as complex as his fighting style of La Verdadera Destreza. Anthony also introduced Highlander fans to the beauty and the allure of the Mysterious Circle and a fighting philosophy that he introduced to many through this episode of television, for the very first time. Please join us as we take an incredibly in-depth look at what is easily in the TOP 10 if not TOP 5 episodes of most Highlander fans and discover a few NEW things about this beloved story.
You can always find Blood of Kings on:
• Fandom Podcast Network on: iTunes / Stitcher / Podbean / Google Play for Android Users.
• Instagram: FandomPodcastNetwork & BloodOfKingsPodcast 
• Facebook: Blood of Kings: A Highlander Fandom Group
• Facebook: Blood of Kings: A Highlander CCG (Collectible Card Game) Page
If you would like to contact us directly you can:
• Twitter: @BloodOfKingsPod
• Instagram: @BloodOfKingsPodcast
• Kevin on Twitter& Instagram: @spartan_phoenix
• Norman on Twitter @starfighter1701 and Instagram @socalswordfighter
• Mike on Twitter: @Immortalcimoli