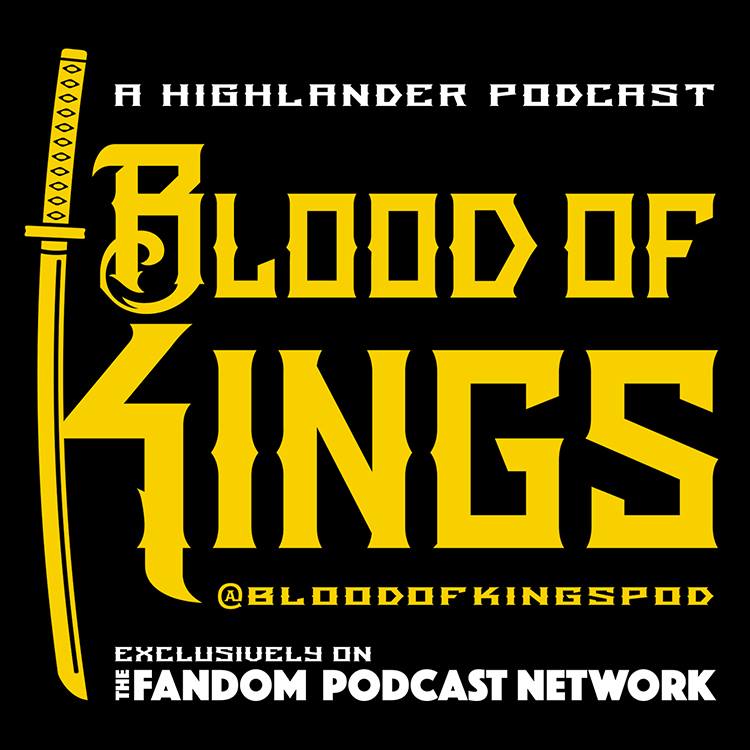 Blood of Kings: A Highlander Podcast, Episode 59:
The Kurgan, Character Profile with Special Guest Erin Gill!
Your Blood of Kings hosts, Kevin and Norman are proud to announce a new show topic, the Highlander Character Profile. In this first Highlander Character Profile we discuss the original 1986 Highlander movie villain, THE KURGAN!
Joining Kevin and Norman, is special guest Erin Gill, Superfan of The Kurgan and Clancy Brown, the actor who portrayed this iconic screen villain. Erin and your Blood of kings hosts also discuss Clancy Brown's other film roles, The Kurgan's role in the original 1986 Highlander, and the expanded Kurgan background and stories portrayed in the comics, books and audio books.
As The Gathering approaches, sit back and enjoy, as we dive deep in inside the character of The Kurgan, and discuss what makes him one of the most feared Immortals and formidable foes in the Highlander universe.
"I have something to say! It's better to burn out, than to fade away" - The Kurgan
Blood of Kings T-Shirts Available!
To get your own Blood of Kings T-shirts and other apparel, please visit our Blood of Kings store on Tee Public here: https://www.teepublic.com/user/fandompodcastnetwork
You can always find Blood of Kings on:
• Fpnet.podbean.com
• FPNet on Podbean app
• Fandom Podcast Network on: iTunes / Stitcher / Podbean / Google Play for Android Users.
• Twitter: @BloodOfKingsPod
• Instagram: @BloodOfKingsPodcast 
• Facebook: Blood of Kings: A Highlander Fandom Group
• Facebook: Blood of Kings: A Highlander CCG (Collectible Card Game) Page
If you would like to contact us directly you can:
• Email: BloodOfKingsPodcast@gmail.com 
• Kevin on Twitter& Instagram: @spartan_phoenix
• Norman on Twitter @starfighter1701 and Instagram @socalswordfighter
• Mike on Twitter: @Immortalcimoli
• Erin Gill on Instagram: @audreyworm