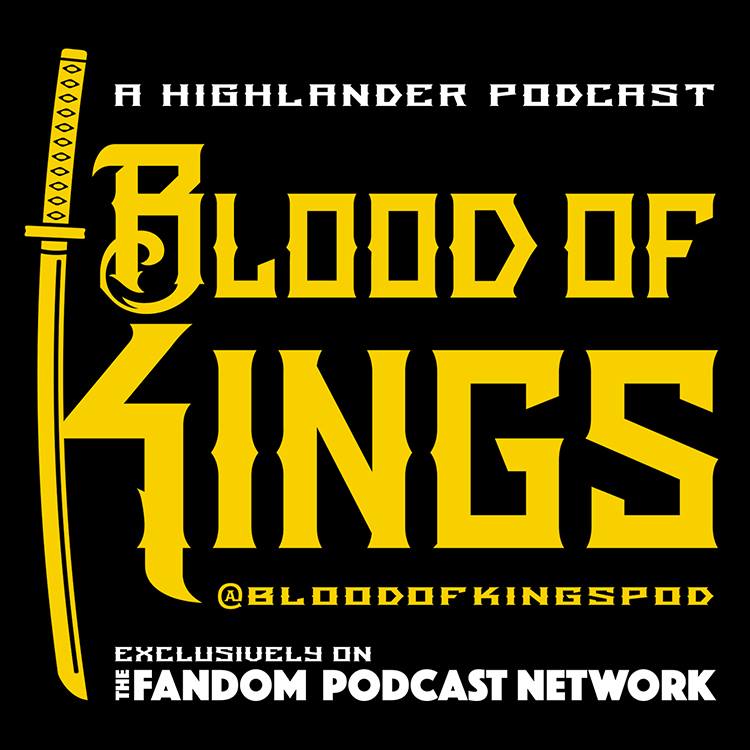 In 3 weeks, on October 20th to the 22nd at the Crowne Plaza Hotel outside of the Los Angeles Airport…a convention of EPIC proportions will be held to mark and celebrate the 25th Anniversary of Highlander: The Television Series.
But with a convention of this magnitude, your intrepid co-hosts here on Blood of Kings, Kevin and Norman, wanted to make sure that you are properly prepared, packed and ready for the convention of your lifetime. SO…they have made sure to offer you every singly possible piece of advice they could think of to create your very own "Survival Guide to The Gathering!"
This podcast is chock full of tips from how to pack for a convention, to remembering all of your COSPLAY and AUTOGRAPH needs, making sure you have the right workout clothes and gear for Masterclass Friday's Martial Arts Seminars and how to generally pace yourself over the course of the 3 day marathon of awesomeness. Remember…this is a once in a lifetime opportunity so you don't want to forget anything important! Because when it comes to a convention that celebrates the 25th anniversary of Highlander: The Series…THERE CAN BE ONLY ONE!!!
We also have a very special interview with Chris Castagnetto, inventor of Highlander: The Duel; a fast paced action card game which is being promoted and funded through KICKSTARTER. Don't forget to enter our NEW "iTUNES REVIEW" contest, where YOU can enter your chance to WIN your very own Blood of Kings episode FAN PICK! You can get all the details as you listen to the show.
You can always find Blood of Kings on:
• Fandom Podcast Network on: iTunes / Stitcher / Podbean / Google Play for Android Users.
• Instagram: FandomPodcastNetwork & BloodOfKings Pod 
• Facebook: Blood of Kings: A Highlander Fandom Group
• Facebook: Blood of Kings: A Highlander CCG (Collectible Card Game) Page
If you would like to contact us directly you can:
• Twitter: @BloodOfKingsPod
• Instagram: @BloodOfKingsPodcast
• Kevin on Twitter & Instagram: @spartan_phoenix
• Norman on Twitter @starfighter1701 and Instagram @socalswordfighter
• Mike on Twitter: @Immortalcimoli