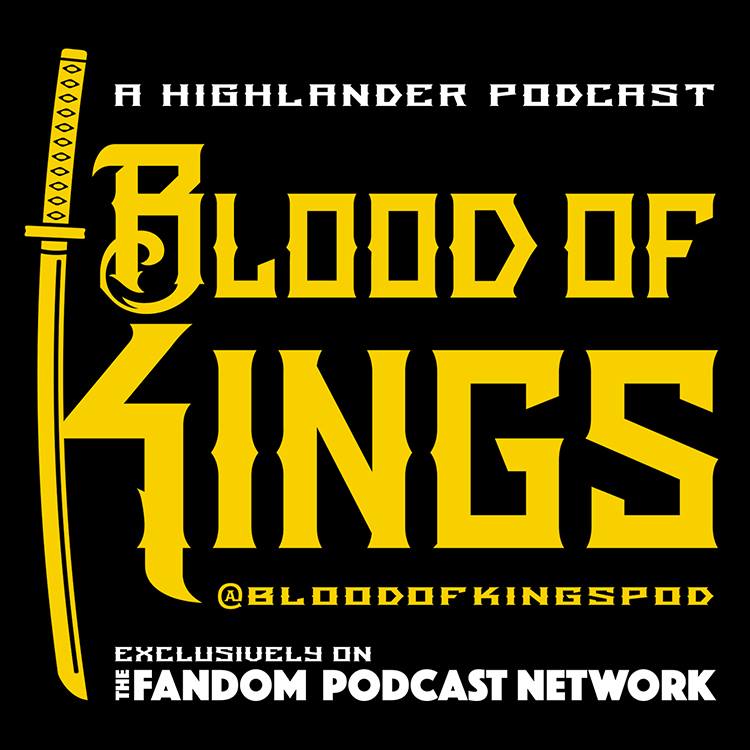 Blood of Kings: A Highlander Podcast
Episode 50: Norm's BRAW Trip to SCOTLAND!
Kevin and Norm have reached EPISODE 50! FIFTY!! FIVE-OH!!! And...they have decided to celebrate with a SUPER-DUPER-SIZED feature interview covering Blood of Kings co-host Norman C. Lao's BRAW trip to Scotland. Kevin began this trend…traveling to the Highlands and visiting so many special shooting locations in Scotland and we covered his trips in detail on Blood of Kings Episodes 7 and 8.
Now it is Norman's turn to recount his (and Carol's) tales of touring the magical country of Scotland. In his own personal words Norm summarized his feelings thusly, "This was the TRIP OF A LIFETIME! I am so humbled and grateful that I had the opportunity to visit Scotland and especially many of the places that are dear to my heart. This has been such a blessing and a gift and I owe so much of this trip to my lovely Carol who planned and organized a TON in preparation for this trip. The people are amazing, the food is incredible, the WHISKY of course is beyond amazing and plentiful...
...but it's the HISTORY that is just beyond words. This country has been wracked with war and strife and conflict and so much of that amidst all this natural beauty and wilderness is just an irony that only can be felt when you close your eyes and reach out with your senses...haunting...and beautiful at the same time. Thank you Scotland for sharing your soul with me. I look forward to seeing you again soon."
And don't forget to enter our NEW "iTUNES REVIEW" contest, where YOU can enter your chance to WIN your very own Blood of Kings episode FAN PICK! You can get all the details as you listen to the show.
You can always find Blood of Kings on:
• Fandom Podcast Network on: iTunes / Stitcher / Podbean / Google Play for Android Users.
• Instagram: FandomPodcastNetwork & BloodOfKings Pod 
• Facebook: Blood of Kings: A Highlander Fandom Group
• Facebook: Blood of Kings: A Highlander CCG (Collectible Card Game) Page
If you would like to contact us directly you can:
• Twitter: @BloodOfKingsPod
• Instagram: @BloodOfKingsPodcast
• Kevin on Twitter & Instagram: @spartan_phoenix
• Norman on Twitter @starfighter1701 and Instagram @socalswordfighter
• Mike on Twitter: @Immortalcimoli