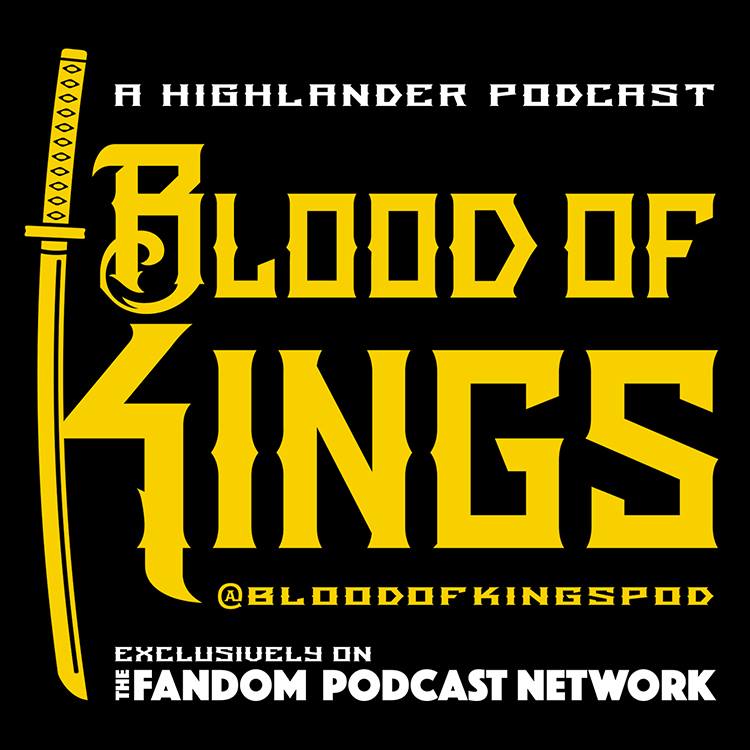 On this very special CIMOLI'S CHOICE episode, we have the Blood of Kings editor extraordinaire Mike Sellers who was really excited to delve deeply into one of his favorite episodes of all time: Take Back the Night!
In his own words, "Not only am I a sword nut, but I'm a bit of a history buff. I didn't take classes in college, I went to art school. So any history knowledge I have picked up is from my own research. Give me swords, history and a strong female character and I'm all in." 
One of the key elements in this episode is the aspect of "Mortal versus Immortal FRAILTY" and how Immortals DO have the ability to weigh and judge and continue their crusades over the generations, whilst mortals who share their lives amidst the game are always in harm's way. Like Ingrid in The Valkyrie...DO Immortals have the right to become judge, jury and executioner because they have the ability to risk more to do so? More importantly...have the time to maintain and foster that ever-burning grudge spanning decades if not centuries?
Another reason why both Mike AND Norm love this episode is because of its close connection with Highlander: THE COLLECTIBLE CARD GAME where CEIRDWYN was one of the more interesting Immortal Personalities (or PERSONAS) to play as she relied heavily on the strength of her allies, much like she did in her episode Take Back the Night
And don't forget to enter our NEW "iTUNES REVIEW" contest, where YOU can enter your chance to WIN your very own Blood of Kings episode FAN PICK! You can get all the details as you listen to the show.
You can find all of our shows on: iTunes / Stitcher / Podbean / Google Play for Android Users.
Blood of Kings Contact Information: 
Facebook: Blood of Kings: A Highlander Fandom Group
Facebook: Blood of Kings: A Highlander CCG (Collectible Card Game) Page
Instagram: BloodOfKingsPod
Twitter: @BloodOfKingsPod
Norman C. Lao on Twitter: @starfighter1701
Kevin M. Reitzel on Twitter: @spartan_phoenix
Mike on Twitter: @Immortalcimoli