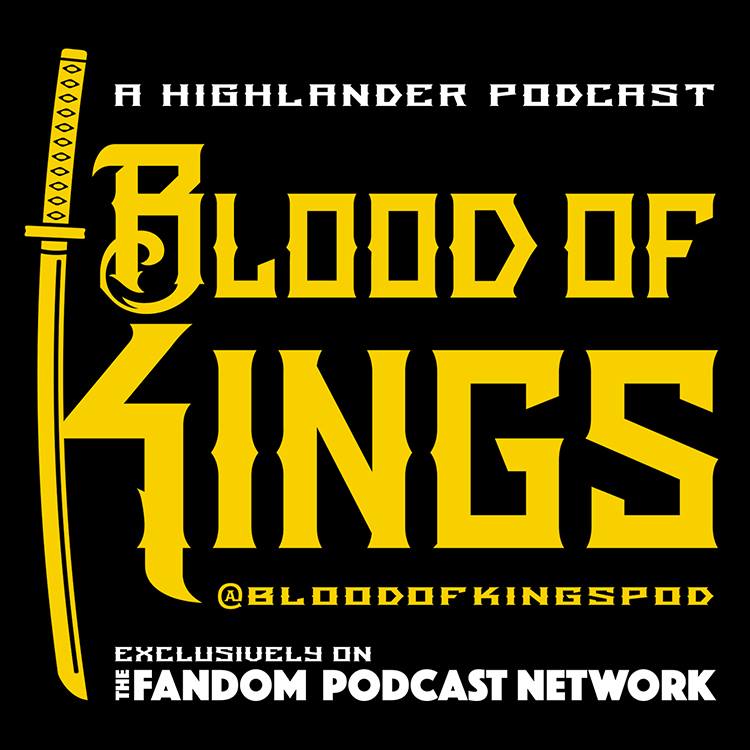 One of the things that Kevin and Norm love most about having created the Blood of Kings Podcast, is the growth of the amazing HIGHLANDER Fan Community on Facebook and Social Media. Listener and fan interaction is incredibly important to promoting new discussions in all aspects of the Highlander universe. One BOK fan in particular, SHAWN DEMPSEY, inspired Kevin and Norm to take a deeper look into one of his favorite episodes: Season 5's THE VALKYRIE.
Shawn wrote to Blood of Kings and stated, "I like the episode THE VALKYRIE because I think it is one of the best written Highlander episodes. There are so many layers to this story. It plays on the old WHAT IF game: If you could go back in time and kill Hitler, would you? But in this case, if you know someone has the potential to be just as bad, should you eliminate them?"  
Please join Kevin and Norm as they try to unravel quite possibly one of the most powerful questions that has been raised in the entirety of the Highlander lore and one of the most PERFECT examples of the possible ABUSE of Immortality: Having the time and opportunity to shape the world to one's making no matter the cost.
You can find Blood of Kings and our entire catalog of Fandom Podcast Network shows here: https://fpnet.podbean.com/
You can find all of our shows on: iTunes / Stitcher / Podbean / Google Play for Android Users.
Blood of Kings Contact Information: 
Facebook: Blood of Kings: A Highlander Fandom Group
Facebook: Blood of Kings: A Highlander CCG (Collectible Card Game) Page
Instagram: BloodOfKingsPod
Twitter: @BloodOfKingsPod
Norman C. Lao on Twitter: @starfighter1701
Kevin M. Reitzel on Twitter: @spartan_phoenix
Mike on Twitter: @Immortalcimoli