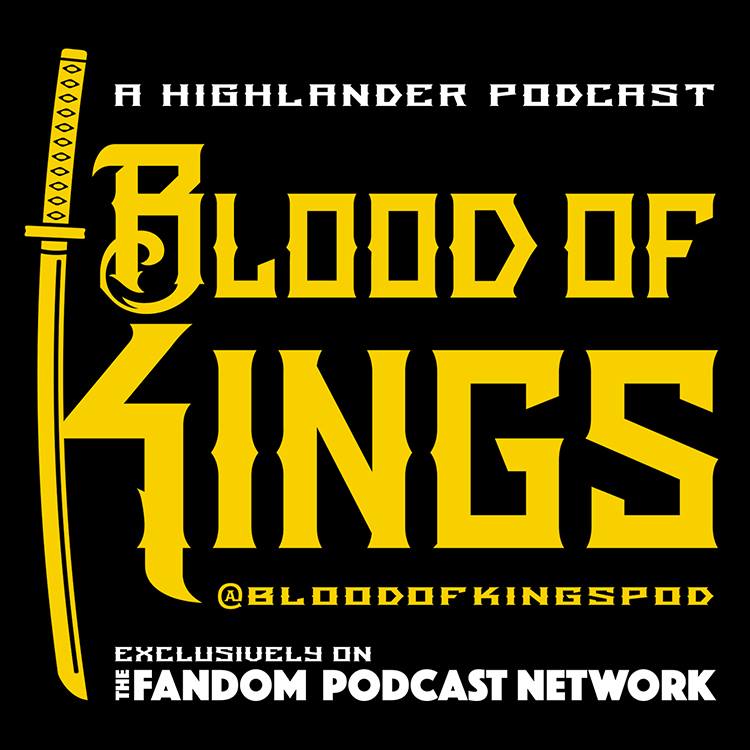 "Everyone has a Bogeyman…"
Norman & Kevin are proud to introduce this episode of Blood of Kings as they highlight ANOTHER of the Highlander BIG FINISH Audio books  - KURGAN RISING - written by Cavan Scott and Mark Wright, and produced and distributed by Big Finish Audio. Adrian Paul returns to his iconic role from the Highlander TV Series as Duncan McLeod. This story takes place 5 years after the events of Highlander: Endgame and in very many ways, re-opens old wounds as Duncan is unwillingly maneuvered into doing the ONE thing that Immortals are NEVER to do: Fight on Holy Ground.
Along with a tour de force performance by veteran voice actor Toby Longworth, KURGAN RISING is an incredibly complex story, weaving in and out of canonized lore, and exploring…or exploiting…many of Highlander's most signature elements - most notably the consequences of breaking tradition.
Very special thanks to Blood of Kings fan Daniel Jacob Horine for his suggestion that Kevin and Norm should take a closer look at this particular story and how it applies to challenging the lore and canon of Highlander.
You can find Blood of Kings and our entire catalog of Fandom Podcast Network shows here: https://fpnet.podbean.com/
You can find all of our shows on: iTunes / Stitcher / Podbean / Google Play for Android Users.
Blood of Kings Contact Information: 
Facebook: Blood of Kings: A Highlander Fandom Group
Facebook: Blood of Kings: A Highlander CCG (Collectible Card Game) Page
Instagram: BloodOfKingsPod
Twitter: @BloodOfKingsPod
Norman C. Lao on Twitter: @starfighter1701
Kevin M. Reitzel on Twitter: @spartan_phoenix
Mike on Twitter: @@Immortalcimoli