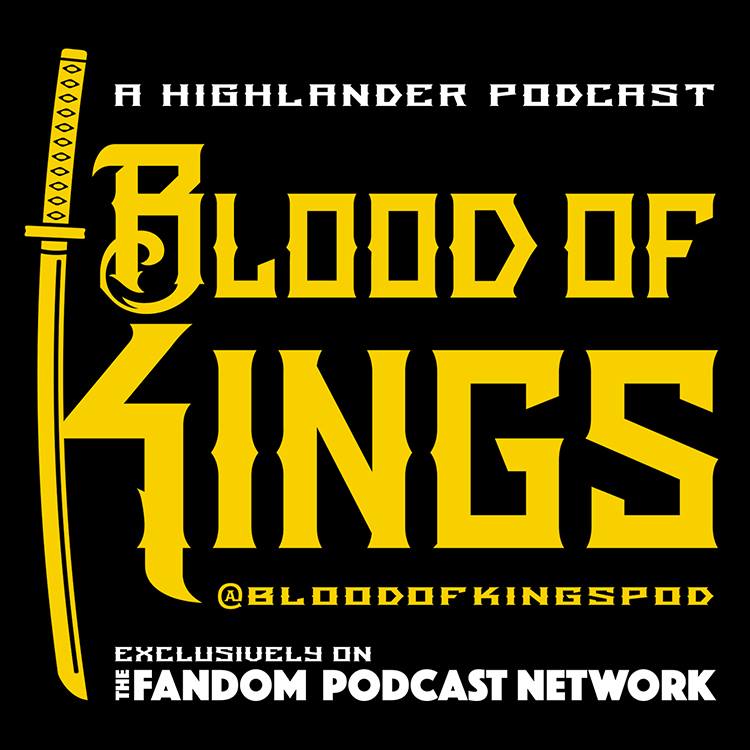 Highlander…the cult classic fantasy film from 1986 returns to the pop culture spotlight in a new comic book series from IDW Publishing. Highlander: The American Dream was first teased to the world of fandom in November of 2016 that sent "quickening level" shockwaves through the Highlander fan community as we were presented with the possibility of an actual PREQUEL to the events that led up to The Gathering in 1985.
Released on February 22nd, 2017...Highlander: The American Dream #1 reunites us with many familiar characters from the original 1986 feature film; including most importantly both Connor MacLeod and Rachel Ellenstein. However, this time we are re-introduced to a character who in the 1986 movie was only featured by way of mugshot and a police report. Osta Vaslek was one of the final six and a character, who until now, was shrouded in mystery.
Please join Kevin, Norm and our resident comic book aficionado and Blood of Kings editor Mike Sellers as they delve deeply into a SPOILER HEAVY review of this comic book; the first in a series of stories set in Connor's recent past. As with all extensions of the Highlander lore - your Blood of Kings team did their homework, discovered many interesting aspects of the story and stumbled upon a few narrative choices that still make Norm go "Hmmmm…" Enjoy!
You can find Blood of Kings and our entire catalog of Fandom Podcast Network shows here: https://fpnet.podbean.com/

You can find all of our shows on: iTunes / Stitcher / Podbean / Google Play for Android Users.

Blood of Kings Contact Information:
Facebook: Blood of Kings: A Highlander Fandom Group
Facebook: Blood of Kings: A Highlander CCG (Collectible Card Game) Page
Email: BloodOfKingsPodcast@gmail.com
Instagram: BloodOfKingsPod
Twitter: @BloodOfKingsPod
Norman C. Lao on Twitter: @starfighter1701
Kevin M. Reitzel on Twitter: @spartan_phoenix
Mike on Twitter: @msellCNL