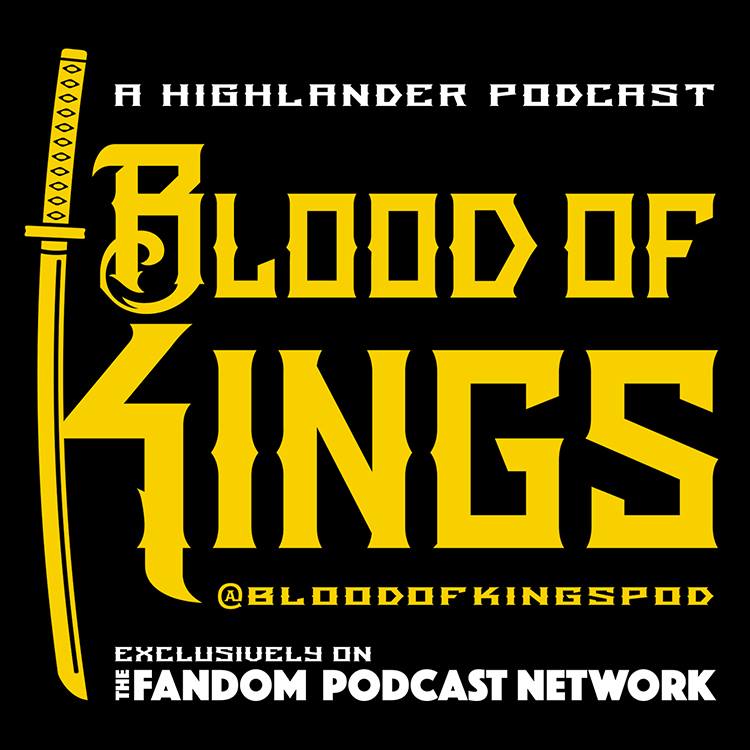 Blood of Kings is happy to introduce our special guest on the Blood of Kings Highlander Podcast this week, Mr. Michael Lashman! Michael is the owner and organizer of Lashcon Events, and the upcoming Highlander 30th Anniversary Convention at the Lakeland Center, Lakeland Florida, December 3-4, 2016. Guest co-host and Fandom Podcast Network co-founder Kyle Wagner joins the interview with Kevin Reitzel as they ask Michael Lashman about the origin of Lashcon Events and the Highlander 30th Anniversary.
Michael also discuses the Highlander 30 planning, the Highlander stars he has confirmed, and the special events including Adrian Paul's Sword Experience, F. Braun McAsh's Knife Combat Course, Elizabeth Gracen's Flying Rainbow Fan Class and the Highlander Endgame and fan films "The Watcher" / "Dark Places" reception party's.
Link to Lashcon Events Highlander 30 event:
http://www.lashconevents.com/highlander-30th
Also on this episode of Blood of Kings, Norman C. Lao also discusses the new Highlander 30th Anniversary Adrian Paul endorsed Go Fund Me Peace Fund Campaign that works Adrian's charity to protect, educate and aid children in extraordinary difficult circumstances. Link to the charity: https://www.gofundme.com/highlander30
Norman & Kevin also talk about the
Highlander: The Dark Warrior
Art by Ruiz Burgos and Story by John Bierly
Available now at http://www.alchemycomics.net/
Norm and Kevin talk about their upcoming Sword Experiences at Stan Lee's ComicKaze and Highlander 30 and give a Seavouver Weather update!
You can find Blood of Kings and all shows on the Fandom Podcast Network here:
https://fpnet.podbean.com/
Blood of Kings & Fandom Podcast Network Contact Information:
- Facebook: Fandom Podcast Network
- Facebook: Blood of Kings: A Highlander Fandom Group
- Email: FandomPodcastNetwork@gmail.com
- Email: BloodOfKingsPodcast@gmail.com
- Instagram: FandomPodcastNetwork
- Twitter: @FanPodNetwork
- Twitter: @BloodOfKingsPod
- Kyle Wagner on Twitter: @AKyleW
- Kevin M. Reitzel on Twitter: @spartan_phoenix
- Norman C. Lao on Twitter: @starfighter1701
- Davis Grayson on Twitter: @Davisgrayson
- Matt Clifton on Twitter: @thefinal1884
- Mike Sellers on Twitter: @msellCNL