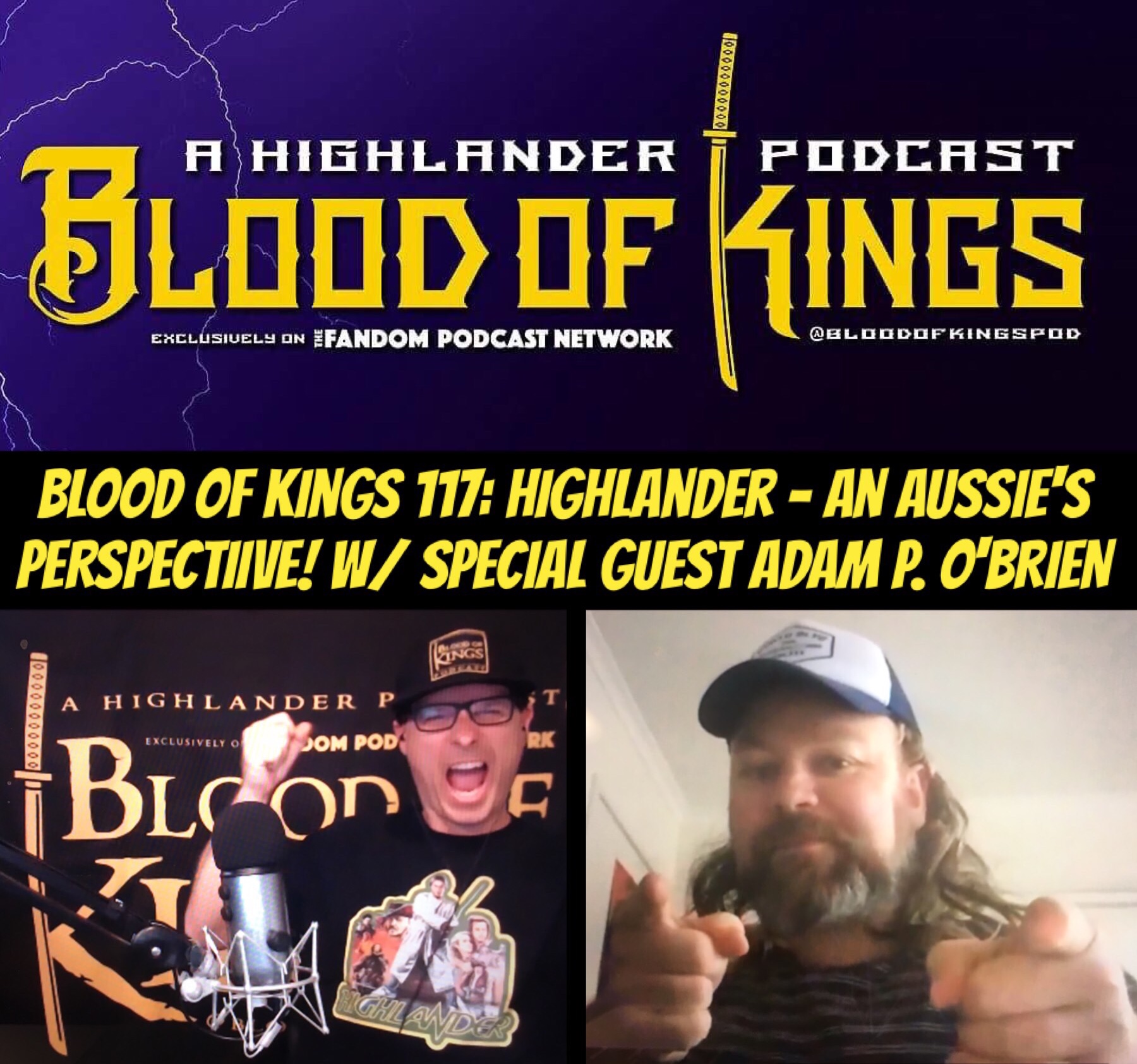 Blood of Kings 117: Highlander: An AUSSIE's PERSPECTIIVE! w/ Special Guest ADAM P. O'BRIEN! 
Welcome Highlander Fans to Episode 117 of Blood of Kings: A Highlander Podcast, here on the Fandom Podcast Network. On this show, we cover everything from the Highlander Universe! In this episode we get an AUSTRAILIAN perspective on HIGHLANDER w/ Special Guest ADAM P. O'BRIEN! 
In this episode of Blood of Kings, host Kevin Reitzel interviews his good friend from the Gold Coast of Australia, Adam P. O'Brien! Adam and Kevin have been friends for several years now, and met through the wonderful community of podcasting, and back in 2017, Kevin met Adam in person on his first trip to Australia! Adam and Kevin have many things in common, such as film, music and many other pop culture topics. But Kevin and Adam also love the Highlander Universe! Kevin speaks with Adam about many topics such as:
- Adam's Lethal Mullet Podcast celebrating the 1980, early 90's action films.

- Adam's other Favorite Non Highlander movies or TV franchises.
- Adam's Highlander Fandom roots.
- Adam's Highlander TV Series Season One first reactions
- Adam's favorite TV Show cast regular, immortals, mortals and villains.
- And Kevin askes the tough question, what would Adam do if he found out he was an immortal tomorrow?
Kevin and Adam discuss many other Highlander and non Highlander topics. Kevin would like to thank his Special Guest ADAM P. O'BRIEN! for being on the Blood of Kings Highlander Podcast.
Adam P. Obrien's Social Media Contact Info:
- Adam on Twitter & Instagram: @thelethalmullet
- Facebook: Lethal Mullet Podcast: https://www.facebook.com/thelethalmullet/
Blood of Kings Contact Info: