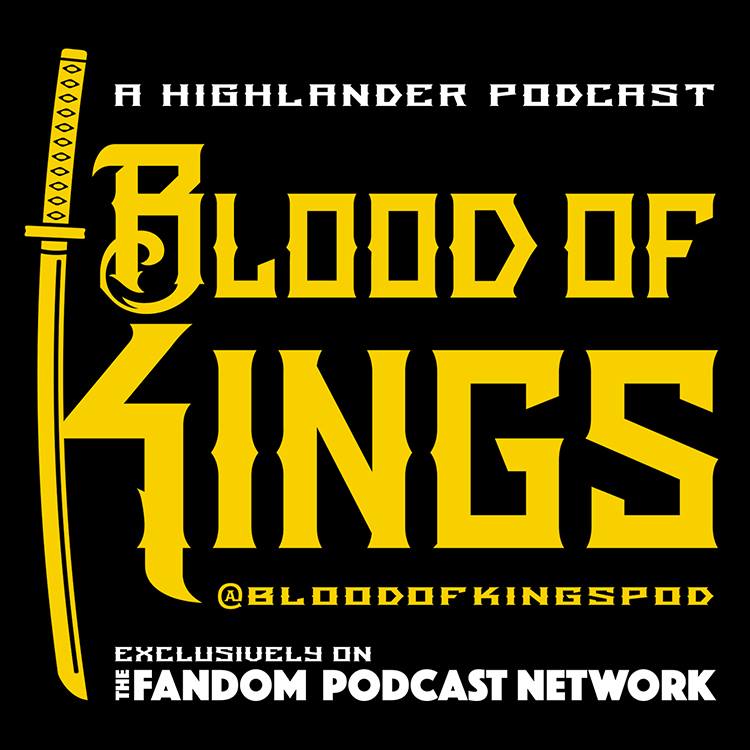 Blood of Kings 109: Highlander - A Beginners Perspective PART 2! w/ Special Guest ROBERT BAPST! 

Your Blood of Kings host Kevin Reitzel would like to welcome back special guest, an newcomer to Highlander, and the Highlander TV series, Robert Bapst!!
Robert Bapst is a long time friend of your Highlander Blood of Kings Podcast host Kevin Reitzel. Robert Bapst is somewhat new to Highlander fandom. Robert has seen the original 1986 Highlander movie and saw Highlander 2 once many years ago. However, Robert was ready to dive deep into the Highlander myology that the 1990's Highlander TV series provided. With Kevin's guidance, Robert dove head first into his new experience of the Highlander legacy, and marathoned the entire first season of the Highlander TV series. 
Robert was ready for more, so Kevin gave him homework! Robert recently watched the second season of the Highlander TV series, Highlander 2 the Renegade Version and Highlander 3 for the first time! In this very special episode of the Blood of Kings Podcast, Kevin interviews Robert again about his impression of the second season of the TV series and Highlander 2 and 3 and how they impact the Highlander mythology thus far. Join us for this very interesting discussion into a beginners perspective of the Highlander universe. For the record, Robert Bapst is now a huge Highlander fan, is beginning to marathon season 3! 
Here are some of the Highlander topics that Kevin discusses with Robert:
- Robert's first SWORD EXPERIENCE is approaching, and he got his bokken in the mail, and shares his excitement in using it in this special event.
- If Robert could choose his Sword Experience choreography, from the Highlander movies and first two seasons, which fights would he choose.
- What other famous non Highlander sword fights would Robert like to learn to do at the Sword Experience?
- Robert's  Highlander Season Two first reactions.
- Robert's Favorite Season 2 episodes.
- Robert's Favorite Season 2 guest star immortals / mortals?
- What is Robert looking forward to in future seasons? Any speculations or predictions?
- Robert's Highlander II: The Renegade movie reaction.
- Robert's Highlander 3: The Final Dimension movie reaction.
Kevin would like to thank his special guest Robert Bapst for being on the Blood Of Kings Highlander Podcast, and for jumping in head first, and for sharing his thoughts on the Highlander universe! 
You can find Robert Bapst on social media here:
Email: HighlanderFan.Robert@gmail.com