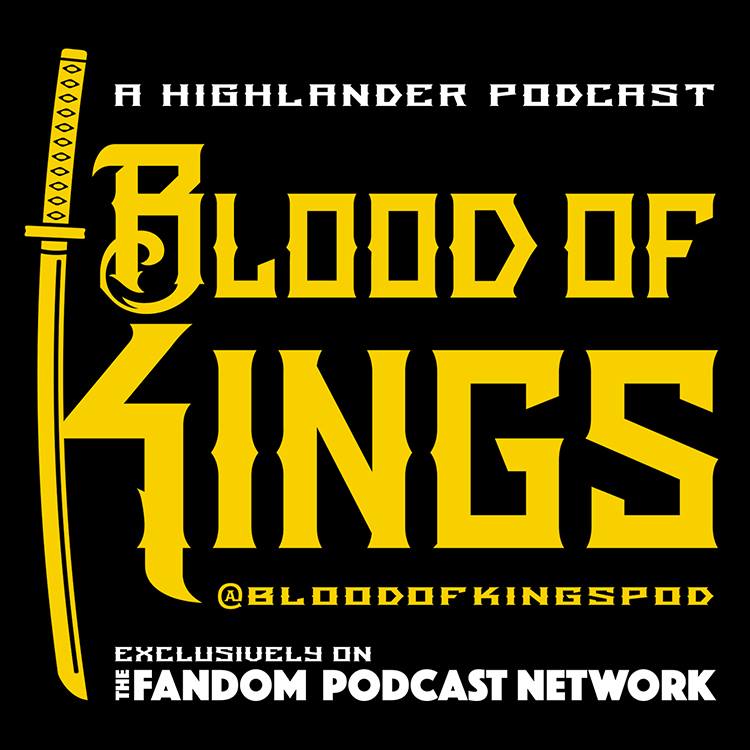 Blood of Kings 102: Highlander Character Profile: REBECCA HORNE. w/ Special Guest JILL BERTICUS! 

Your Blood of Kings host Kevin Reitzel would like to welcome special guest and fellow Highlander aficionado, Jill Berticus!
Jill is a big Highlander fan, and her knowledge of Highlander lore and history is extensive. Jill is also a big supporter of Blood of Kings. Blood of Kings host Kevin Reitzel first met Jill in person at the Highlander Lakeland event in 2016. Kevin reunited with Jill again at the 2017 Highlander TV Show Worldwide 25th Anniversary Convention in Los Angeles California, where Kevin had the honor of interviewing Jill and her mother for the Blood of Kings Podcast.
In this special episode of Blood of Kings, Kevin and Jill do a Highlander Character Profile of fan favorite Rebecca Horne. The character of Rebecca Horne was first introduced in the season two episode called "Legacy", which aired May 2 1994.
Rebecca Horne was the teacher of Amanda. Rebecca was born in the year 1200 BC. She became Immortal after being killed by a jealous slave. In 850, Rebecca met newly Immortal Amanda who she taught about Immortality, The Game, how to fight, and they become good friends. Join us for this ongoing Highlander Blood of Kings Podcast Character Profile series.
Here are some of the other Highlander topics that Kevin discusses with Jill:
- Jill's Highlander fandom background.
- Jill's Highlander Worldwide TV Show 25th Anniversary Convention memories. 
- Jill's favorite and least favorite Highlander movies & TV episodes.
- Jill's take on the future of Highlander and the new movie.
- Jill's OTHER favorite fandoms, movies and TV Shows.

Kevin would like to thank his special guest JILL BERTICUS for being on the Blood of Kings Highlander Podcast, and for being one of the many leaders of Highlander fandom! 
You can find Jill on social media here:
Jill Berticus on Twitter: @lionandbears & Instagram: @laifyvmi