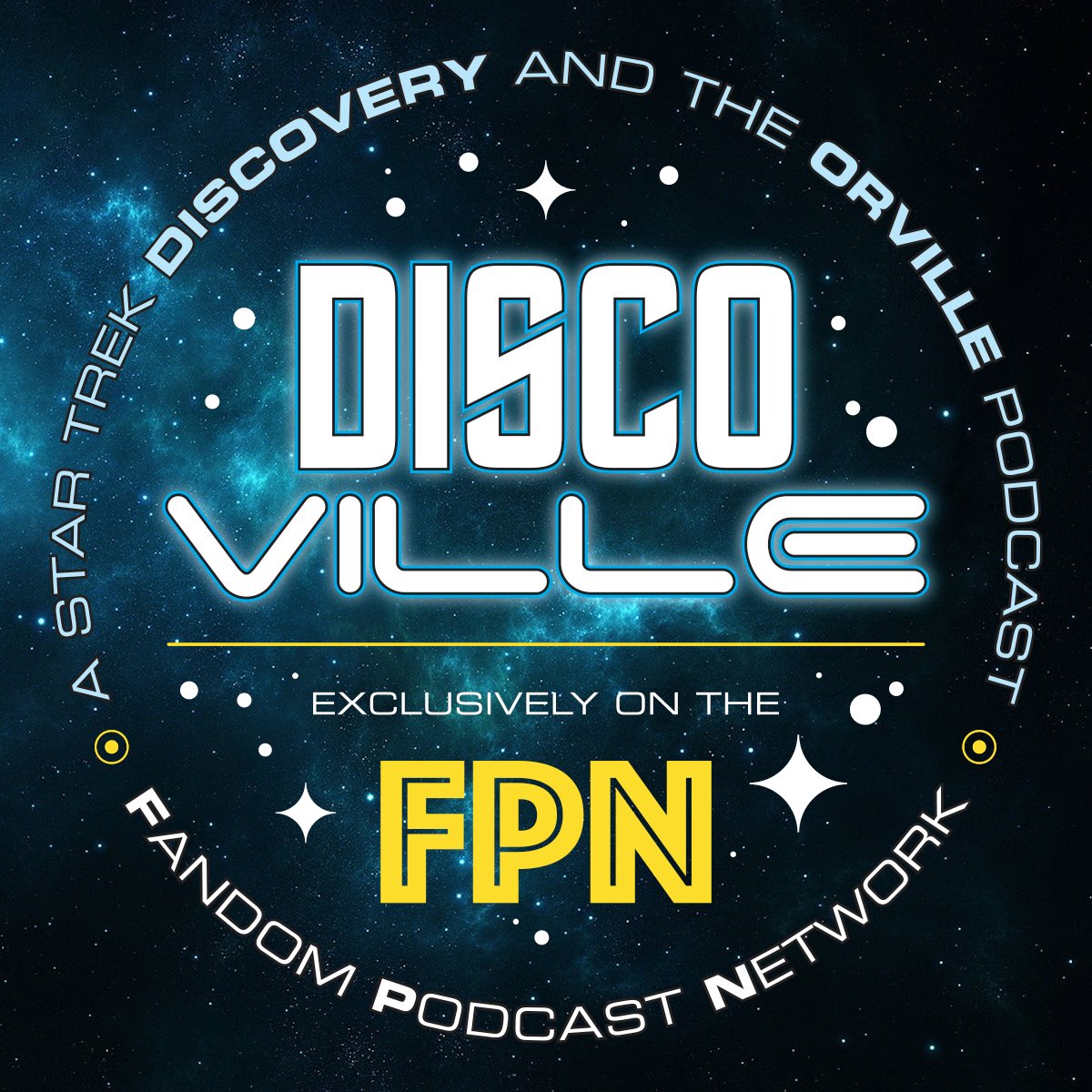 ​DiscoVille: A Star Trek DISCOVERY and THE ORVILLE Podcast
Episode 6: The Six Degrees of Spockaration
Welcome to DiscoVille where we discuss both Star Trek Discovery AND The Orville here on the Fandom Podcast Network. On this show we take an in-depth look at each of these shows and discover that both of them can co-exist in today's fandom.
This episode of DiscoVille is titled "The Six Degrees of Spockaration" because in BOTH episodes, the main characters of SARU and ISSAC respectively, and their storylines, are heavily influenced by and channel several of Spock's most significant moments of character growth as seen on Star Trek The Original Series. On Star Trek Discovery, SARU's plight draws heavily from This Side of Paradise, where "spores" (as represented by the Pahvan, artificially implant a certain serenity and happiness in him, that he feels is worth sacrificing the mission to protect. In The Orville, this episode draws heavily from The Galileo Seven (amongst other shuttle missions gone awry) as ISSAC learns that logic and detachment is not the only way to survive a dire situation.
Also on DiscoVille, we have some great selections for the Omega 13 device AND our Subspace Signals focus on why fandom today is so contentious to the point where there can be ONLY one or the other...only Discovery OR The Orville. WHY CAN'T THERE BE ROOM FOR BOTH???
You can always find DiscoVille on these subspace channels:
• Fandom Podcast Network on: iTunes / Stitcher / Podbean / Google Play for Android Users.
• Instagram: FandomPodcastNetwork
If you would like to contact us directly you can Hail us through:
• Kevin on Twitter & Instagram: @spartan_phoenix
• Norman on Twitter @starfighter1701 and Instagram @socalswordfighter
• Kyle on Twitter @akylew & Instagram @akylefandom