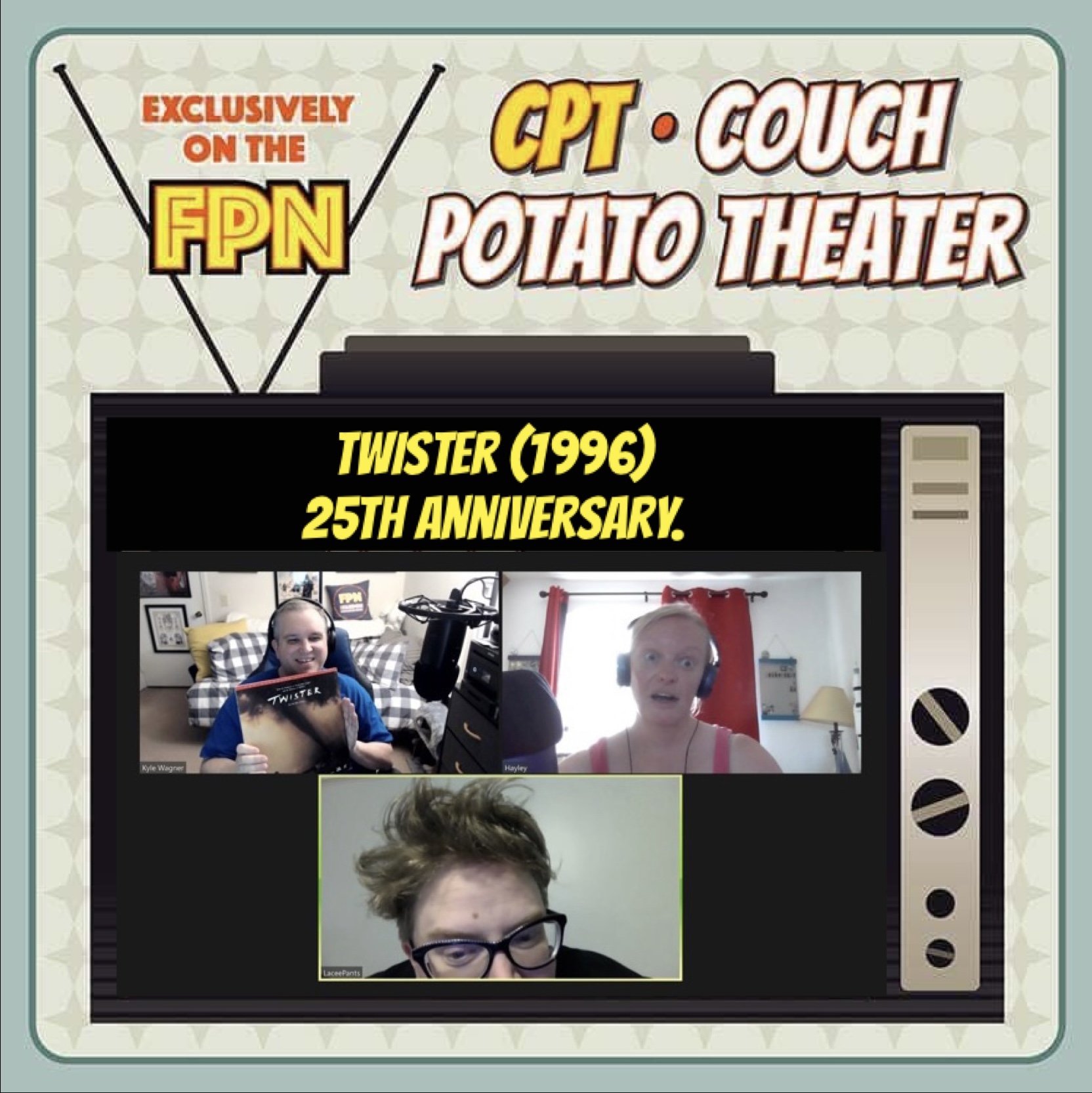 Couch Potato Theater: Twister (1996) 25th Anniversary.
On this episode of Couch Potato Theater, your hosts Kyle Wagner, Hayley Stoddart & Lacee Aderhold celebrate and discuss the 25th Anniversary of Twister (1996)!
Twister is a 1996 American epic disaster adventure film directed by Jan de Bont from a screenplay by Michael Crichton and Anne-Marie Martin. It was executive produced by Steven Spielberg, Walter Parkes, Laurie MacDonald, and Gerald R. Molen. The film stars Helen Hunt, Bill Paxton, Jami Gertz and Cary Elwes, and focuses on a group of storm chasers trying to deploy a tornado research device during a severe outbreak in Oklahoma. Twister was officially released in theaters on May 10, 1996. It is notable for being the first film to be released on DVD in the United States.
Welcome to Couch Potato Theater here on the Fandom Podcast Network. On Couch Potato Theater we celebrate our favorite movies! You may own your favorite movies digitally, or on physical media. However when they air on your cable TV, you love what you are watching so much, you don't get off the couch! And that's the definition of what Couch Potato Theater is all about.
Fandom Podcast Network Contact Information