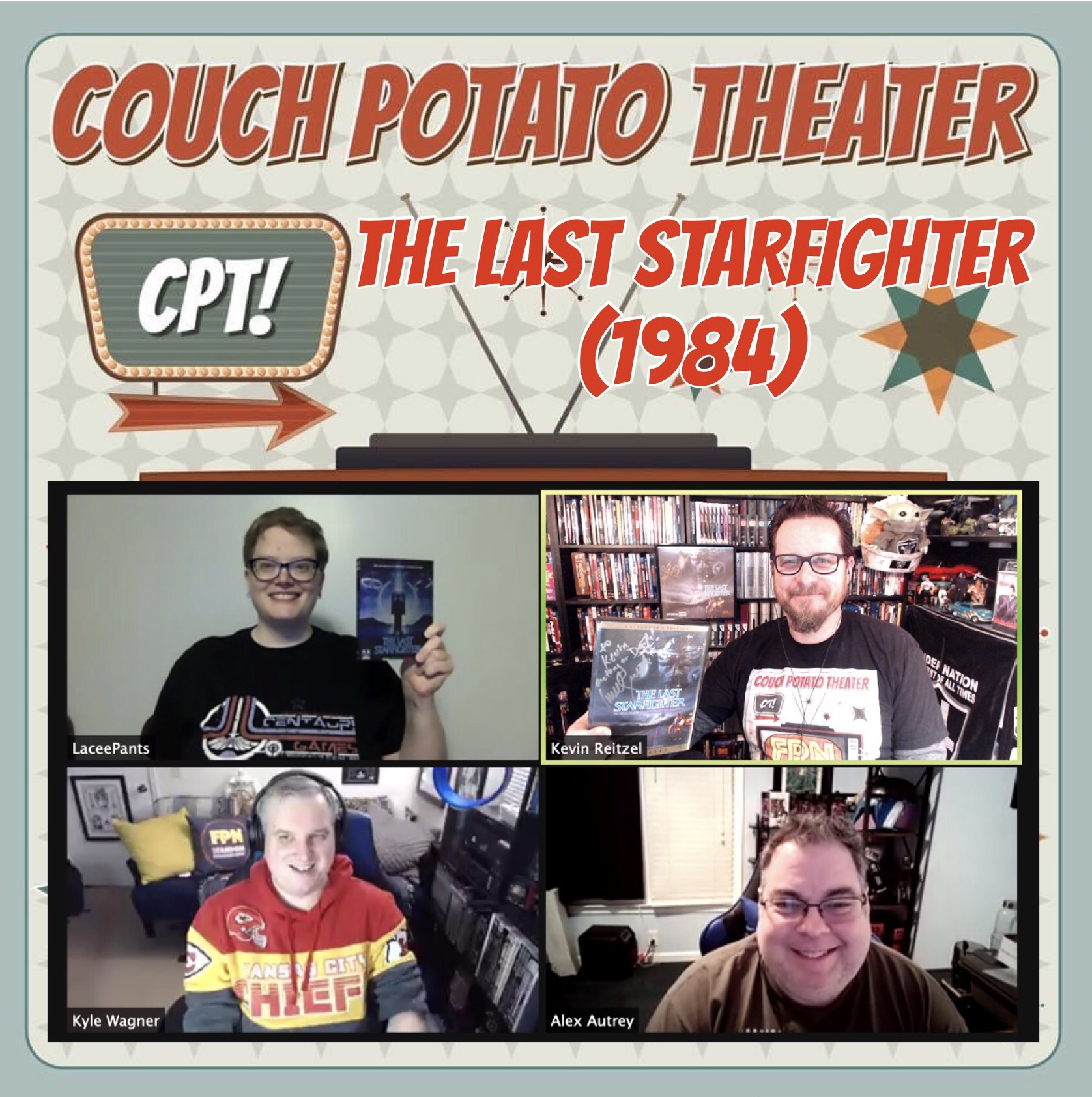 Couch Potato Theater: THE LAST STARFIGHTER (1984) 
Greetings, Starfighter. You have been recruited by the Star League to defend the frontier against Xur and the Ko-Dan armada. Welcome to Couch Potato Theater here on the Fandom Podcast Network. On Couch Potato Theater we celebrate our favorite movies! You may own your favorite movies digitally, or on physical media. However when they air on your cable TV, you love what you are watching so much, you don't get off the couch! And that's the definition of what Couch Potato Theater is all about.
On the special episode of Couch Potato Theater, your hosts Kevin Reitzel, Kyle Wagner, Lacee Aderhold and Alex Autrey discuss one of the most fun, fan favorite cult movies of all time, THE LAST STARFIGHTER (1984). VICTORY OR DEATH!
The Last Starfighter is directed by Nick Castle. The film tells the story of Alex Rogan (Lance Guest), a teenage video game expert who finds himself transported to another planet after conquering The Last Starfighter video game only to find out it was just a test. He was recruited to join the team of best starfighters to defend their world from the attack. It film also features Robert Preston, Dan O'Herlihy, Catherine Mary Stewart, Norman Snow, and Kay E. Kuter.
Fandom Podcast Network Contact Information
- The FANDOM PODCAST NETWORK YouTube Channel: 
https://www.youtube.com/c/FandomPodcastNetwork
- Master feed for all FPNet Audio Podcasts: https://fpnet.podbean.com/
- Facebook: https://www.facebook.com/Fandompodcastnetwork
- Email: fandompodcastnetwork@gmail.com
- Instagram: https://www.instagram.com/fandompodcastnetwork/