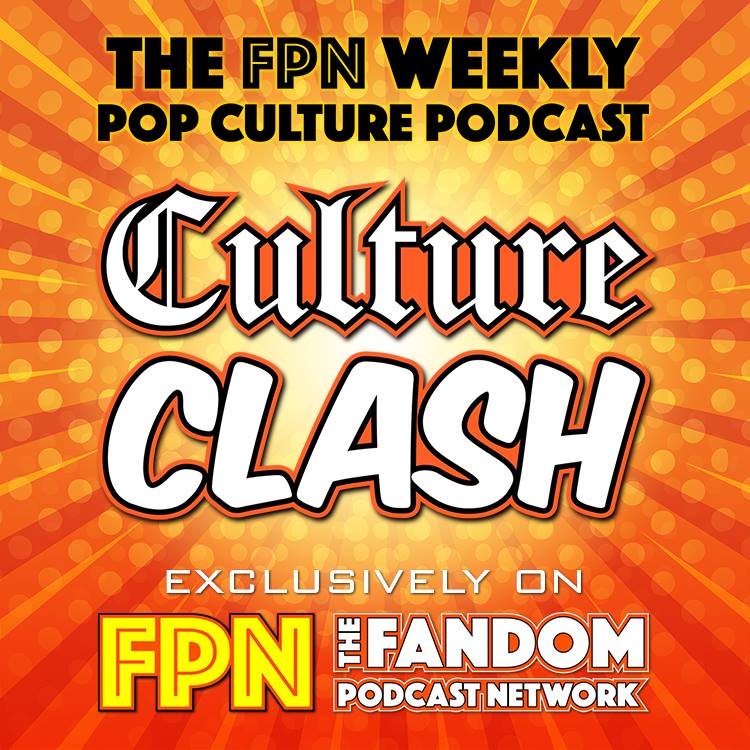 Culture Clash 150: Stuffed Full of Fandom Goodness
Happy Thanksgiving from the Culture Clash, while Kyle and Kevin might be full of Turkey (or maybe are just a couple of them) they did survive the Turkey Drop and are here to give you the latest in Fandom news and reviews.
This week the topics to feed your ears include the moving of Godzilla vs. Kong to November 2020, some Star Wars news including the run time of Rise of Skywalker and just how much input did George Lucas have on it?
We also talk Warner Brothers and their renewed interest in getting more DC films out after the success of Joker.  Plus a little James Bond and Walking Dead news to.
In Buy It, Stream It or Unsee It we take a look at 21 Bridges, Knives Out, a Galaxy Quest Documentary and a couple of blasts from the past as Kevin takes a look at the 1990 film Street Hunter and Kyle talks the return of a 90's classic Mad About You.
Finally Mandowatch 2019 continues and we dive into episode 3 of this instant Star War hit SIN!
Happy Thanksgiving and Let's Do This ThingLet's do this thing!
- FPNet on Podbean app
- Fandom Podcast Network on: iTunes / Stitcher / Podbean / Google Play / Spotify
- Facebook: Fandom Podcast Network
- Email: fandompodcastnetwork@gmail.com
- Instagram: FandomPodcastNetwork 
- Twitter: @fanpodnetwork
- Kyle on Twitter: @AKyleW Instantgram: Akylefandom
- Kevin on Twitter: @spartan_phoenix & Instagram
Tee Public:
iTunes: Please leave us a review on iTunes so new fans can find us easier. We LOVE 5 star reviews of course, but we love feedback in general!
Please listen to our other awesome podcasts on the Fandom Podcast Network:
Blood of Kings: A Highlander Podcast
Culture Clash: The FPN Weekly Pop Culture Podcast
Couch Potato Theater: The Guilty Pleasure Favorites Podcast
Time Warp: The Fandom Flashback Podcast
The Endzone: An (Unofficial) NFL Podcast
Good Evening: An Alfred Hitchcock Podcast
The Union Federation: A Star Trek and The Orville Podcast
Hair Metal: The Hair Metal Podcast