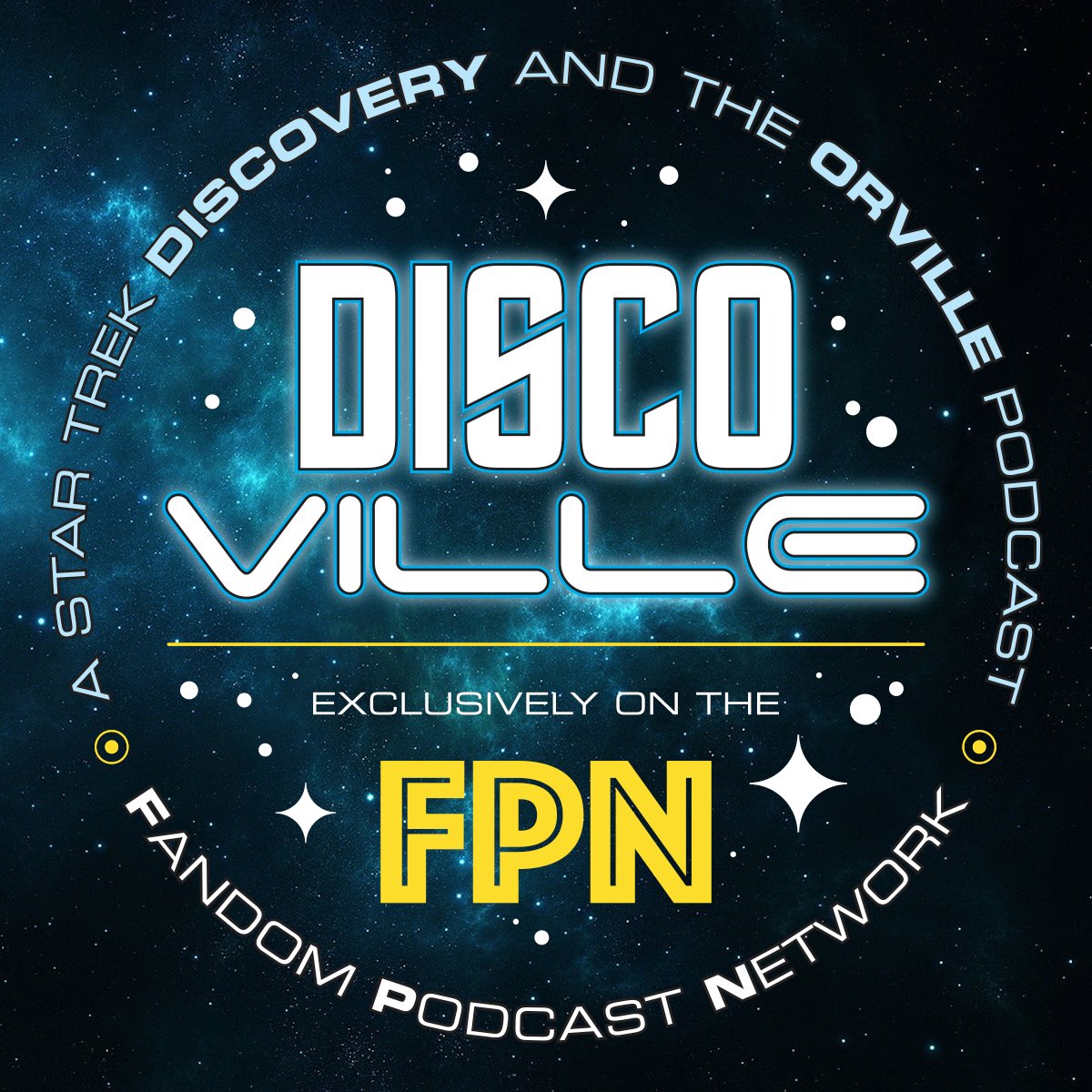 Welcome to DiscoVille where we discuss both Star Trek DISCOvery AND The OrVILLE here on the Fandom Podcast Network. On this show we take an in-depth look at each of these shows and discover that both of them can co-exist in today's fandom...as they introduce us to fresh, new and exciting stories, characters, galactic destinations and so much more!
This week the crew of the DiscoVille sets out on a mission for the Planetary union and takes a look at The Orville S02 Episode 06 A Happy Refrain.   Kevin, Amy, Hayley and Kyle discuss the unique relationship that develops on this episode and how that story has been used before.  There is also much discussion about the proper grooming of beards and mustache's as well.  Plus we explore are musical sides as we discuss the music in this episode and maybe even some revelations about the DiscoVille crew's musical background?!?!
In subspace signals we discuss William Shatner making an appearance on the Big Bang Theory, more letters from our listener's and Kevin might have broken the internet again.
For now let's open that jar of pickles, hailing frequencies are now open
Fandom Podcast Network Contact Info / How to contact & find us:
- FPNet on Podbean app
- Fandom Podcast Network on: iTunes / Stitcher / Podbean / Google Play / Spotify
- Facebook: Fandom Podcast Network
- Email: fandompodcastnetwork@gmail.com
- Instagram: FandomPodcastNetwork 
- Twitter: @fanpodnetwork
- Kyle on Twitter: @AKyleW Instantgram: Akylefandom
- Kevin on Twitter: @spartan_phoenix & Instagram
- Amy on Twitter @MissAmyNelson
- Hayley on Twitter @trekkie01D
Tee Public:
iTunes: Please leave us a review on iTunes so new fans can find us easier. We LOVE 5 star reviews of course, but we love feedback in general!
Please listen to our other awesome podcasts on the Fandom Podcast Network:
Blood of Kings: A Highlander Podcast
Culture Clash: The FPN Weekly Pop Culture Podcast
Couch Potato Theater: The Guilty Pleasure Favorites Podcast
Time Warp: The Fandom Flashback Podcast
The Endzone: An (Unofficial) NFL Podcast
Good Evening: An Alfred Hitchcock Podcast
DiscoVille: A Star Trek Discovery and The Orville Podcast
Hair Metal: The Hair Metal Podcast