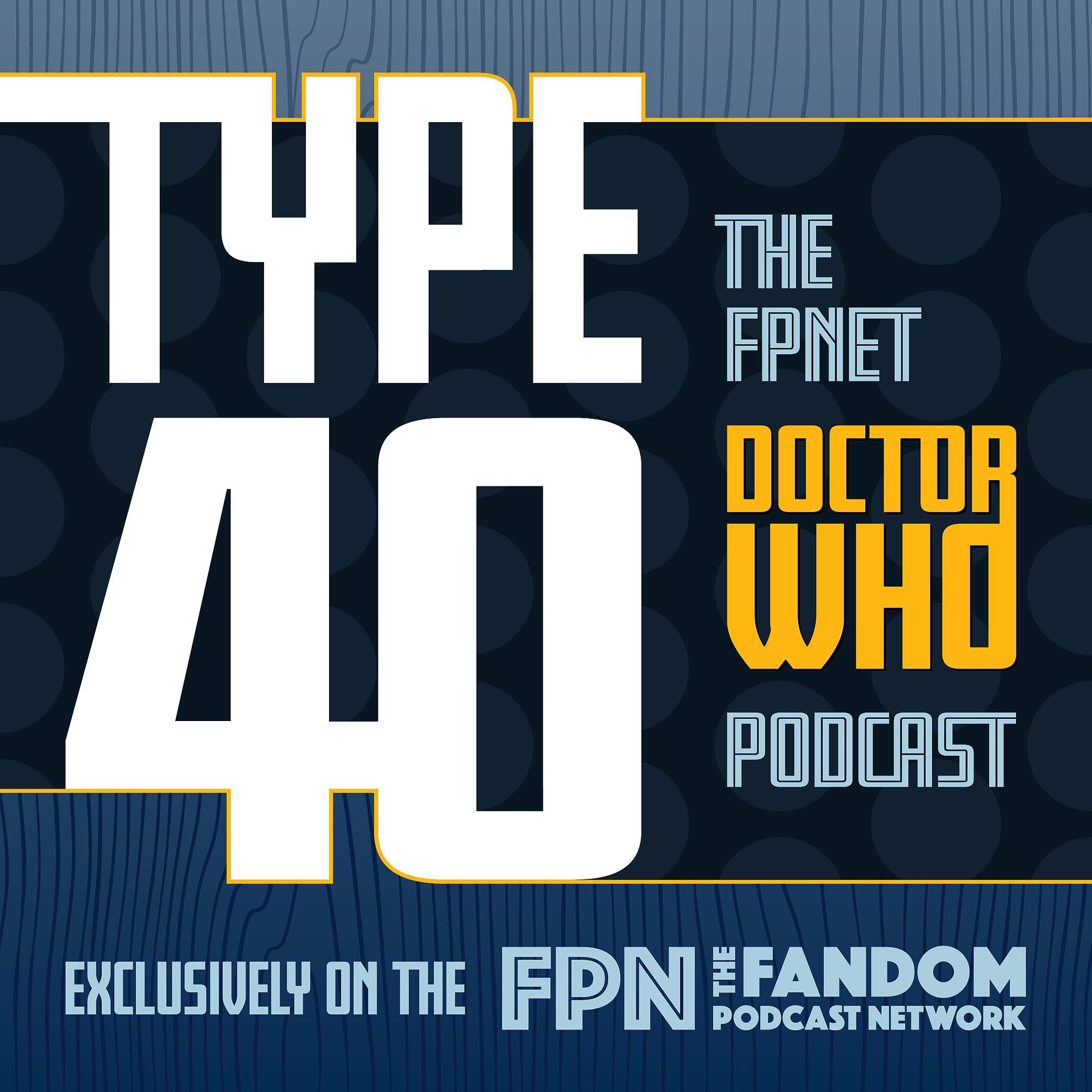 Welcome to TYPE 40: A Doctor Who Podcast here on the Fandom Podcast Network!  
On this show, we will take an in-depth and closer look at this beloved television series, the spin-offs, the merchandising and the global fandom phenomenon that has shaped the landscape of science fiction for over five decades...and counting.
So step into our TARDIS and please enjoy our journey together here on TYPE 40! 
In this episode of Type 40 Kyle is joined by Fandom Podcast Network Co-Founder Kevin Reitzel and Special Guest JOHN MOSBY, the Author of Fearful Symmetry: A Guide to All things Highlander and Contributor to the Echo Chamber website to discuss Season 11 of Doctor Who as a whole. Questions will be asked and thoughts will be given!  Plus we also take a moment to remember W. Morgan Sheppard as well.
However just when you think the episode is over Type 40 co-host Dan Hadley returns after using the Vortex Manipulator (unauthorized dirty time travel mind you) for a special mission, he joins Kyle to sum up his feelings on Season 11 and to discuss some of the things that will be coming up on Type 40 during the break before the release of season 12
Come join us on the Type 40 and remember if you have the time we have the space (It is much bigger on the inside)
John Mosby Information
Twitter: @theregoestheday
Find Fearful Symmetry on Amazon at
https://www.amazon.com/Fearful-Symmetry-Essential-things-Highlander/dp/1519…
Find John on Echo Chamber: http://echochamber.online/2017/01/30/contributor-john-mosby/
You can always find TYPE 40: A Doctor Who Podcast on:
• The FPNet Master Feed @Fpnet.podbean.com
• FPNet on Podbean app
• Fandom Podcast Network on: iTunes, Stitcher, Podbean, & Google Play
• Instagram: FandomPodcastNetwork & type40drwho
• Facebook: TYPE 40: A Doctor Who Fandom Podcast: https://www.facebook.com/groups/260772444477700/
If you would like to contact us directly you can:
• Email: type40drwho@gmail.com
• Twitter: @type40drwho
• Instagram: @type40drwho
• Norman on Twitter @starfighter1701 and Instagram @socalswordfighter
• Kyle on Twitter @AKyleW Instantgram @Akylefandom
• Dan on Instagram: @danhadley_
Tee Public:
iTunes: Please leave us a review on iTunes so new fans can find us easier. We LOVE 5 star reviews of course, but we love feedback in general!
Please listen to our other awesome podcasts on the Fandom Podcast Network:
Blood of Kings: A Highlander Podcast
Culture Clash: The FPN Weekly Pop Culture Podcast
Couch Potato Theater: The Guilty Pleasure Favorites Podcast
Time Warp: The Fandom Flashback Podcast
The Endzone: An (Unofficial) NFL Podcast
Good Evening: An Alfred Hitchcock Podcast
DiscoVille: A Star Trek Discovery and The Orville Podcast
Hair Metal: The Hair Metal Podcast