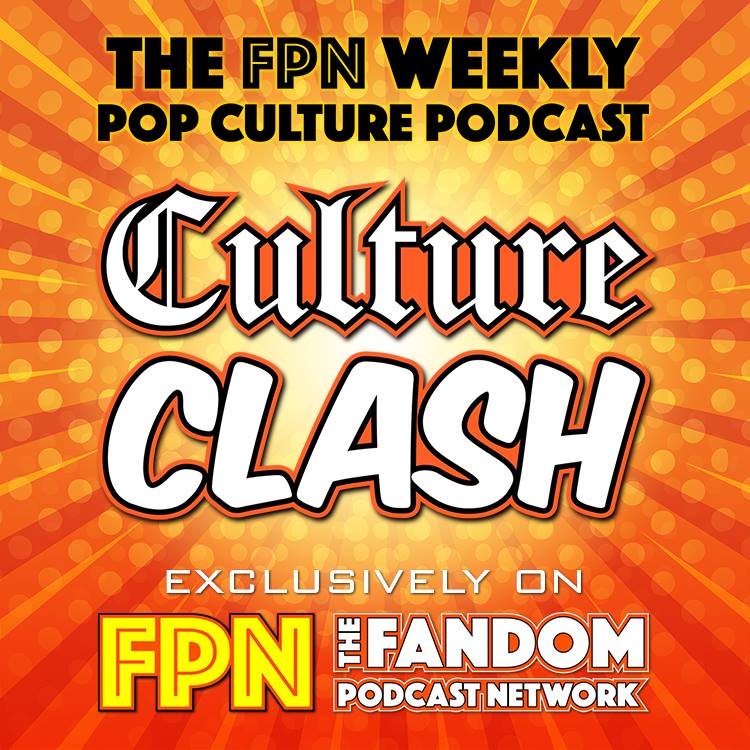 YES!!! It is the 100th episode of your source for fandom news, reviews and other crazy things! (Note there is a high emphasis on crazy for this show)
Kevin and Kyle celebrate the arrival of episode 100 the only way they know how (plus they were contractually obligated to) and welcome back the "real Co-Hosts" full fledged members of Team Jacob Michael Morris and Alex Autrey.  Needless to say the crazy insues!
However between moments of sanity we do actually get some work in on this podcast, In the news we discuss Matt Smith joining Star Wars, The Rock's BIG Trouble in Little China, more James Gunn news (and Taika) and some news from HBO.
Plus DragonCon is upon us and Kevin and Michael give us their DragonCon Happenings
Then we take a look back at the stories that have been big over these first 100 episodes of Culture Clash including Star Wars and Marvel dominating fandom, Disney owning the world, the Streaming revolution and the loss of our Princess.
Finally there could be only one movie fitting for Buy It, Stream It or Unsee It for this show.  So yes we have seen The Happytime Murders.
Finally we want to thank all of you listeners and supporters of Culture Clash and The Fandom Podcast Network for your support and love we don't make it here without you.  So Let's do this Thing!!!!!  (and we will apologize in episode 101 if we are allowed to continue after this show)
Fandom Podcast Network Contact Info / How to contact & find us:
- FPNet on Podbean app
- Fandom Podcast Network on: iTunes / Stitcher / Podbean / Google Play
- Facebook: Fandom Podcast Network
- Email: fandompodcastnetwork@gmail.com
- Instagram: FandomPodcastNetwork 
- Twitter: @fanpodnetwork
- Kyle on Twitter: @AKyleW Instantgram: Akylefandom
- Kevin on Twitter: @spartan_phoenix & Instagram
Tee Public:
iTunes: Please leave us a review on iTunes so new fans can find us easier. We LOVE 5 star reviews of course, but we love feedback in general!
Please listen to our other awesome podcasts on the Fandom Podcast Network:
Blood of Kings: A Highlander Podcast
Culture Clash: The FPN Weekly Pop Culture Podcast
Couch Potato Theater: The Guilty Pleasure Favorites Podcast
Time Warp: The Fandom Flashback Podcast
The Endzone: An (Unofficial) NFL Podcast
Good Evening: An Alfred Hitchcock Podcast
DiscoVille: A Star Trek Discovery and The Orville Podcast
Hair Metal: The Hair Metal Podcast